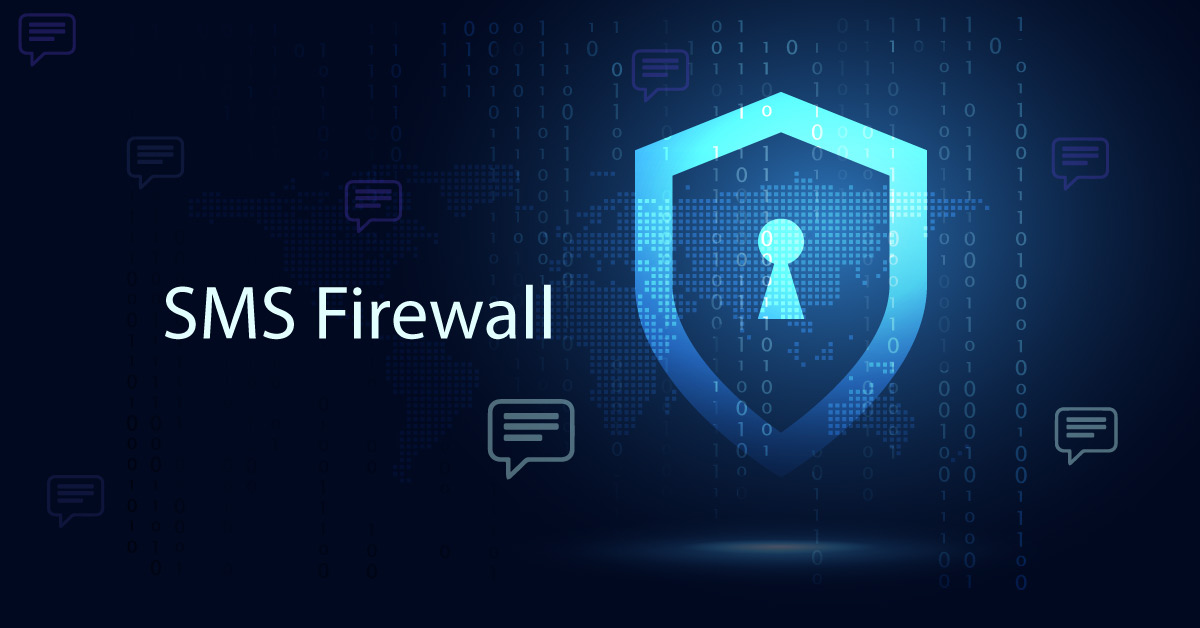 SMS Firewall is a solution that protects mobile networks from unsolicited SMS traffic attacks such as SMS spoofing, SMS flooding, SMS faking, and spamming. Due to the increasing vulnerabilities in SMS, there was a need for a solution, and an SMS firewall came into existence. Main factors such as growing concerns about data security owing to the surge in grey route traffic boosted the demand for firewall solutions in the SMS Industry. The rise in the demand for A2P SMS business is one of the reasons for the growth of the SMS Firewall platform.
Following are the drivers of an SMS Platform
Increasing Security and Confidentiality Concerns
Growing Adoption of A2P SMS in the Business
The Global SMS Firewall Market is estimated to be USD 2.97 Bn in 2021 and is projected to touch USD 4.75 Bn by 2026, increasing at a CAGR of 10%. – Research and Markets
As an SMS provider, if you want your services to be free from SMS spam, fraud, and other threats, and to improve your subscriber experience, you need to go for an SMS Platform with a firewall system.
With the increasing adaptability of corporate SMS, there is a growing need to keep the mobile network secured from vulnerabilities in SMS. Spam and fraudulent messages are harmful to companies as these can tarnish their reputation and also affect their revenue flow. A firewall minimizes these security concerns by protecting the mobile network by automatically detecting and blocking spams.
It is not that the SMS firewall is only about blocking traffic, rather a firewall helps in monetizing the traffic. By monetization, it means identifying which type of SMS traffic will be allowed to pass through the network that can be charged.
How does the SMS Firewall Works?
SMS firewall scans the inbound SMS traffic that reaches the network of a mobile operator based on the traffic spikes, and unwanted & repeated content. One can customize the firewall feature and implement various types of rules for different roaming partners, types of sender id, types of traffic, and sources of incoming traffic.
Benefits of Having SMS Firewall in SMSC
SMS firewall has several advantages starting from protecting the credibility of a company, and preventing revenue leakage to safeguarding subscribers from unwanted and dangerous phishing and spam threats.
Some of the benefits of a firewall in SMSC are as follows:
The role of a firewall solution in the SMS industry is to block unsolicited messages before it reaches the subscribers. The firewall system in the SMS platform whitelists only the genuine content to prevent SMS spams.
A firewall also helps to control the SMS traffic by putting a check on a large volume of SMS to a single destination.
It helps to keep the content of SMS intact preventing the addition of unrequired characters, which often get added due to grey routing.
With a firewall system, you can be sure about the transparency of your network. You can easily keep an eye on the delivery routes and caller ids.
Role of SMS Firewall in Monetization
When a mobile operator understands its SMS traffic patterns, it can increase its revenue through the monetization of A2P and other commercial traffic. Monetization channels can be various types of SMS notifications, alerts, or 2-factor authentication sent by e-commerce stores, OTT apps, social, or other financial institutions.