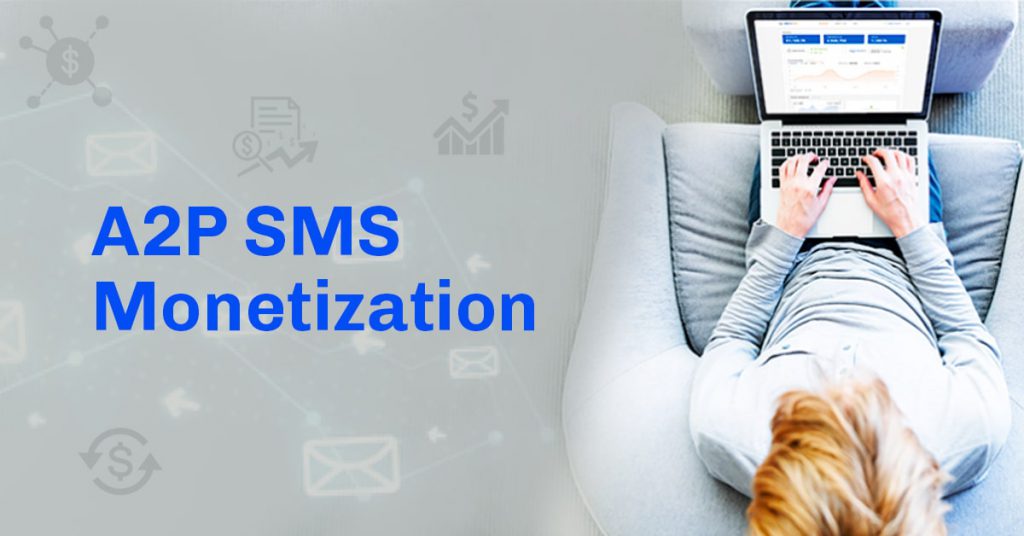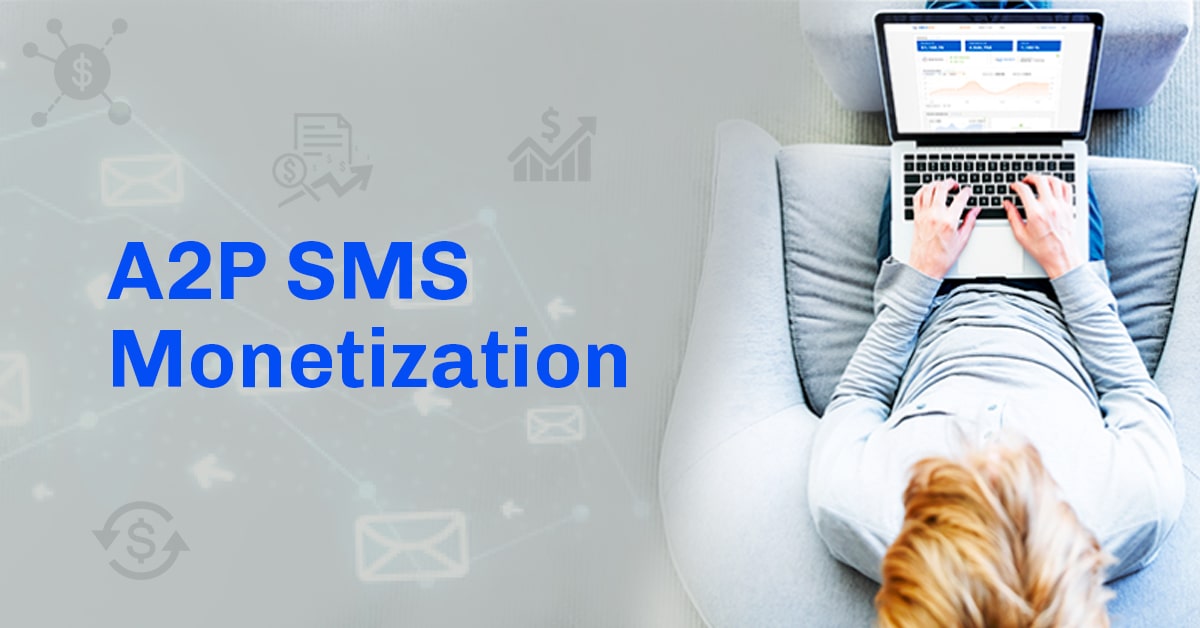 In recent years, P2P SMS volumes showed a negative trend due to the disruption created by OTTs. As there was a downward trend in voice traffic and P2P messaging, revenue shares of operators have declined. This let voice players and MNO's identify potential revenue source Application to Person Messaging or 'A2P SMS'.
Nowadays many businesses take the advantage of shortcodes for sending large volume A2P messages. A big part of these messages is alerts and notifications. A2P Messaging use cases for enterprises are widely varied, which itself speaks about the enormous potential of this solution.
For example, medical facilities can utilize this technology to manage appointment scheduling. Service providers can support their field technicians in delivering timely messages.
Typical A2P and P2P Messaging Architecture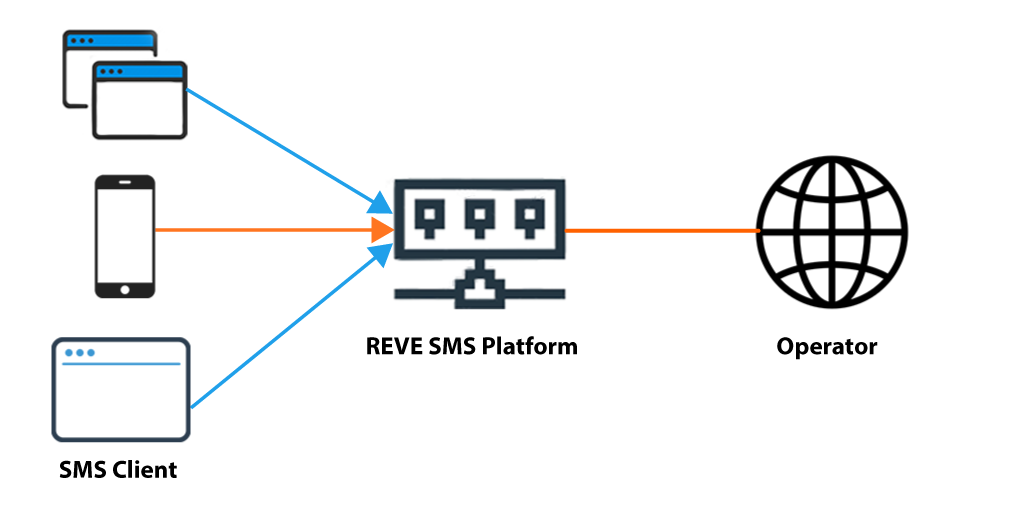 Enterprises can use A2P messaging in various technical modes in order to establish communication with customers, authenticate users of several online services, or give time-sensitive alerts.
Financial institutions have been using A2P SMS platforms for more than 15 years now to deliver automated, event-based SMS notifications to their customer's mobile phones. These include anti-fraud alerts, balance statements, payment reminders, and withdrawal notifications.
Also, mobile marketing is still a powerful trend in which marketers leverage to engage their target audience.
The main reason behind this trend is the highest Click-through rate and open rates of SMS compared to other communication channels. As per reports, SMS messages have an open rate of a staggering 98%, which makes it a very effective medium.
The Projection
Consequently, the A2P messaging market is growing rapidly and is projected to be worth $70.32 billion by 2020. According to Juniper Research, 3.5 trillion business A2P (Application-to-Person) messages will be delivered by 2023. As per the findings of the new research, this emerging messaging technology will become popular for retail and marketing businesses due to the rich media interactivity of RCS (Rich Communications Suite).
An annual growth rate of 290% in the RCS traffic is projected over the next 4 years due to this enhanced functionality, which will fuel the growth of operators' total messaging revenues.
By 2024 Businesses will spend USD40 billion on A2P messaging
Application-to-person (A2P) SMS has already proven to be an important tool for customer engagement and business growth. The future will include broader A2P messaging strategies to include multiple channels to increase the reach to more potential customers to address a wider variety of use cases. Implementation of these strategies will result in scalability and cost reduction.
Figure 1: Enterprise spend on A2P messaging services, by component, worldwide, 2016–2024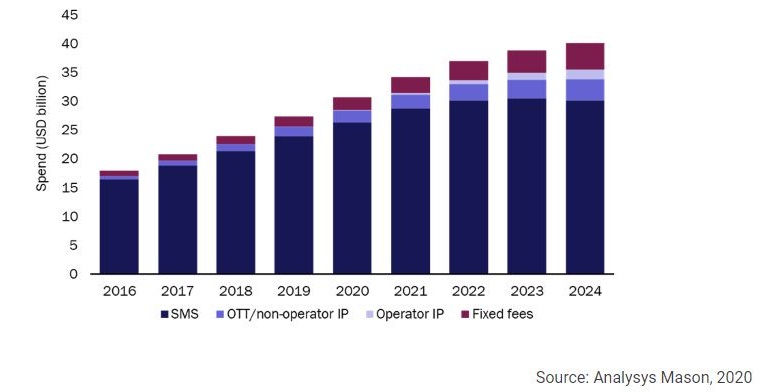 The majority of the demand for customer service A2P will be Captured by OTT communications services
OTTs have occupied the top position as the largest traffic generators as millions of OTP messages are sent per day. Mobile operators can leverage this opportunity and compensate for the losses they have suffered due to the OTT players.
OTT communication services will continue to hold the highest position in customer service A2P traffic owing to the better reach than RCS.  By 2024, the enterprise spends on customer service use cases will increase the most out of all A2P messaging use cases to USD4.2 billion. Operator IP channels and OTT will report for 26% and 54% of the traffic, respectively by 2024.
Figure 2: Number of A2P messages sent for customer service use cases, by channel, worldwide.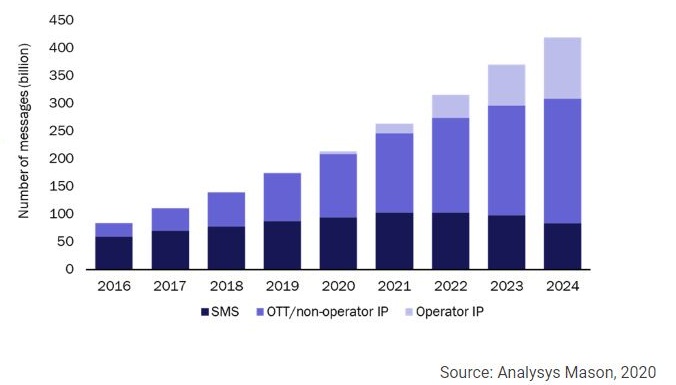 So What Can Operators Do?
Operators and Aggregators can look for a dedicated SMS trading software provider, which saves time, cost, and complexity. A ready to use SMS trading platform is the most feasible solution to monetize the A2P messaging sector. If you want to test a reliable SMS Platform, you can take a free trial.
Read Also