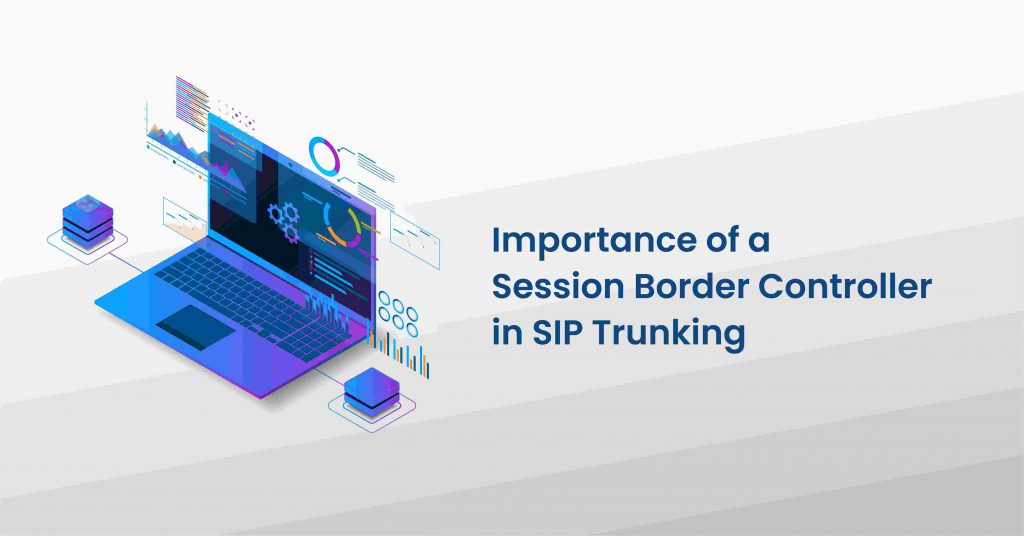 Session Border Controller is a key element of modern SIP Trunking as it monitors all session crossing between the internal enterprise network and external ITSP network.
An SBC is responsible to determine the routing of each session based on priority. Before understanding the importance of Session Border Controller in SIP Trunking, you should know what this terminology means. Let me go step-by-step.
What is SIP Trunking?
SIP Trunking is the process by which a business phone system can function using the internet connection rather than traditional phone lines. Rather than conventional telephone trunks, SIP Trunking uses VoIP technology to connect to the internet.
Why is SIP Trunking so useful?
It completely eliminates the requirement of wiring or circuit boxes for connectivity as the SIP trunk is installed virtually. Reducing multiple phone lines drastically minimizes the operational cost and simplifies the entire communication set-up.
Role of SBC in SIP Trunking
Although SIP Trunking has become an important part of the modern communication system, there are certain security challenges including communication issues that need to be addressed. Here an SBC plays an important role to enhance security by preventing incoming threats such as DDoS Attacks, Premium Number Fraud, Missed Call Fraud etc. SBC and SIP Trunking are common terminologies, when we talk about an enterprise network.
Compared to a firewall, an SBC provides better control offering policy enforcement, deep packet inspection and security functionality. Connecting your phone system to an IP Network opens the door for several types of threats, which can be prevented with the deployment of a Session Border Controller. An SBC secures the internal network from the external world using topology hiding. Although companies adopt Virtual Private Networks (VPNs) and Multiprotocol Label Switching (MPLS) to prevent security threats, an SBC is always a powerful addition.
SBC can fine-tune the interoperability between disparate VoIP systems and digital PBXs. The typical role of the SBC is to intercept calls from telecom providers and route them to the predetermined systems.
Based on the network usage and policies framed for the network, SBC can decide how much bandwidth is required for a particular session. An SBC can use a codec conversion feature to provide interoperability.
The SBC finds its place in both customers and carriers end for a better security setup. Usually known as eSBCs, these Session Border Controllers keep the unified communication network safe from unauthorized intrusions.

Functions of Enterprise SBC in SIP Trunking
Supports the internal network to implement both voice and data services.
Optimizes the use of bandwidth and assigns the right quantity, so that both voice and data services can be delivered over the same connection.
Provides additional flexibility in purchasing voice capacity.
An SBC enables flexible routing of calls to the preferred carrier — route calls to local or SIP
Implements complete encryption of voice calls to meet security needs
Establishes better interconnection with cellular networks so a call placed to a cellphone also rings on a desktop phone
Grants ability to route calls to different locations based on call volume, source of call or other policies
Conclusion
Although Enterprise SBC is increasingly used in several unified communication set-ups, it's ultimately your choice to deploy an SBC or not considering the type of systems you need to connect, and the security you expect.
If you are looking for consultation for your communication business, you can reach us.
Read Also