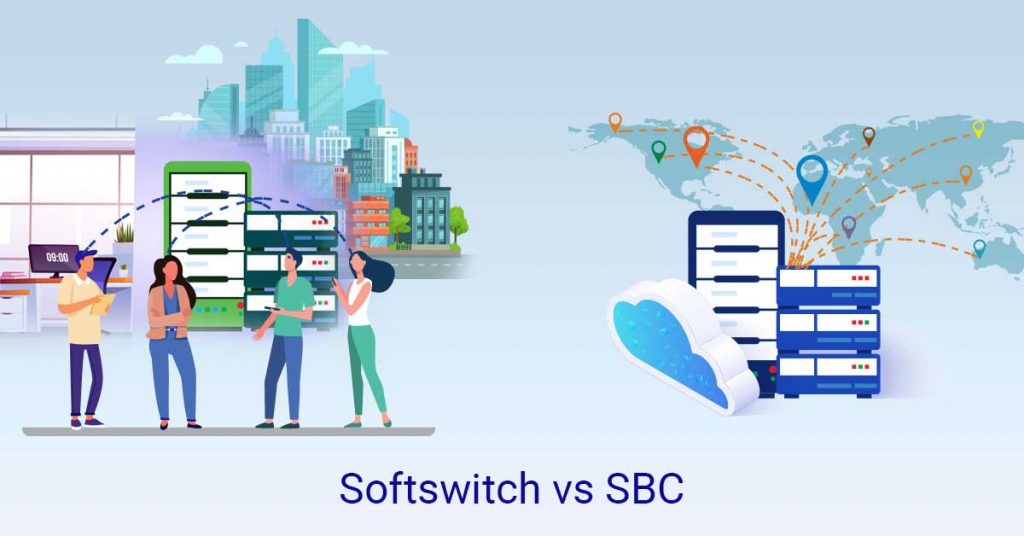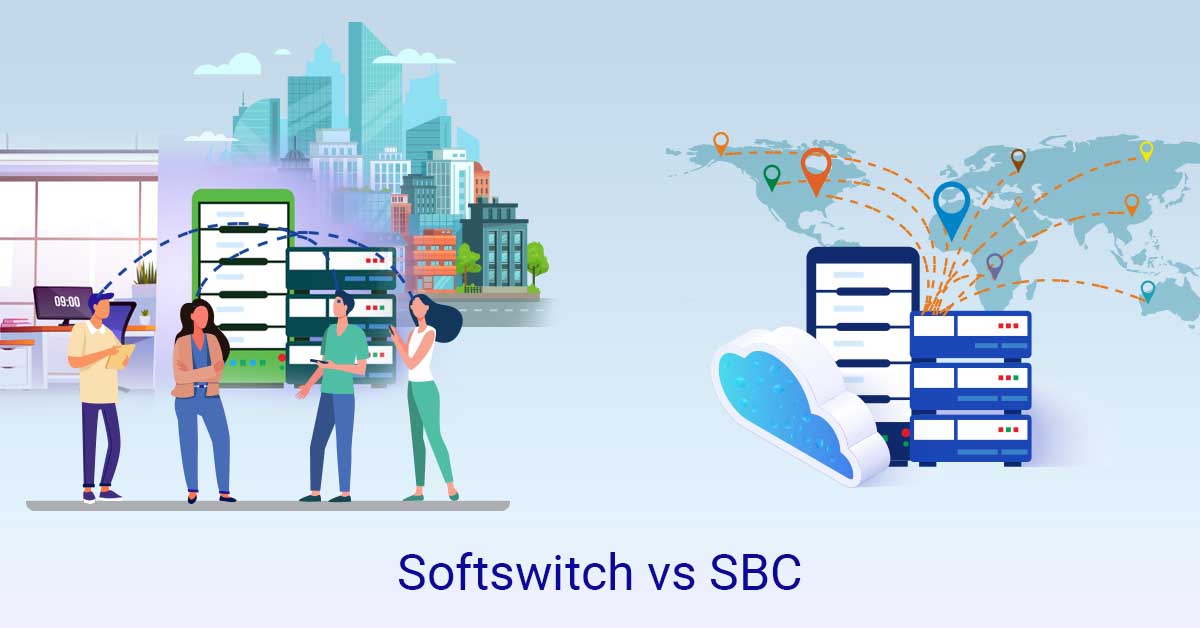 Many service providers get confused while selecting between a Session Border Controller and a Softswitch. It's noticed that often they have requirements of a Softswitch but they look for SBCs instead. The main reason for this confusion is that both products – Softswitch & Session Border Controllers have some common elements although they are very different from each other in terms of working. In this blog, we will discuss Softswitch vs SBC and how you can decide which is the right one for you.
Often telecom software providers advertise these two software in the wrong way which may create a misconception in your mind. Before understanding the difference between a Session Border Controller and Softswitch, let's understand what these two software exactly are.
Softswitch
A Softswitch is a central software in a VoIP network, which connects the calling party with the called party. In a VoIP network, Softswitch provides call control intelligence so that call routing, signaling and terminating sessions are executed. A software-based solution, Softswitch is also known as Class 5 Softswitch in the industry. You can get more information about a Class 5 Sofswitch from here.
Session Border Controller
A Session Border Controller, which is also known as Class 4 Switch is software that secures communication network providing interworking between incompatible signaling messages and media flows. The main role of a Session Border Controller is to provide secure scalable IP-to-IP connections, message interworking, and transcoding.
Difference Between a Session Border Controller and Softswitch
Talking about  Softswitch vs SBC, the first difference comes in terms of security and quality of service functions. While the main role of an SBC is to assure security and reliability, a Softswitch works on routing and call control
SBCs are primarily used in the Wholesale communication business whereas a Softswitch is ideal for a complete retail environment.
While a Softswitch is used to offer day-to-day VoIP calling services by communication providers with reseller management options, an SBC has a broader operation. It has integrated systems of routing, billing, switching, and transcoding. The work of an SBC is to streamline VoIP carriers' business operations.
A Softswitch along with primary routing comes with features like call forwarding, conference calls, voice mail, and PBX features. SBC is used by VoIP carriers to route and monitor a large volume of VoIP voice traffic over long distances.
Both Softswitch and SBCs are popular among telecommunications companies and VoIP Providers. SBC also plays an important role in the enterprise network to overcome the complex security, interoperability, and service quality challenges during the implementation of unified communication, VoIP, and mobility initiatives. SBCs which are used in enterprise networks are popularly known as enterprise SBC.
Based on these differences mentioned above, you can make your choice to buy a Softswitch or an SBC for your communication business. In the discussion about Softswitch vs SBC, there is no clear winner as both hold equal importance in the telecommunication industry. It only depends on your business requirements. If you are still not sure of the product, you can reach our experts, who will guide you to make the right choice with a free demo of the products.
Read Also