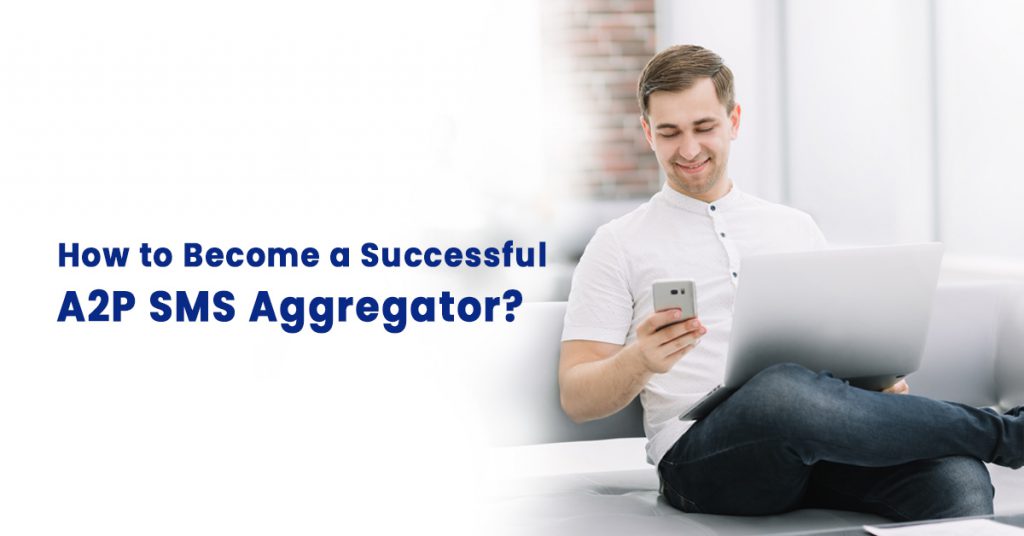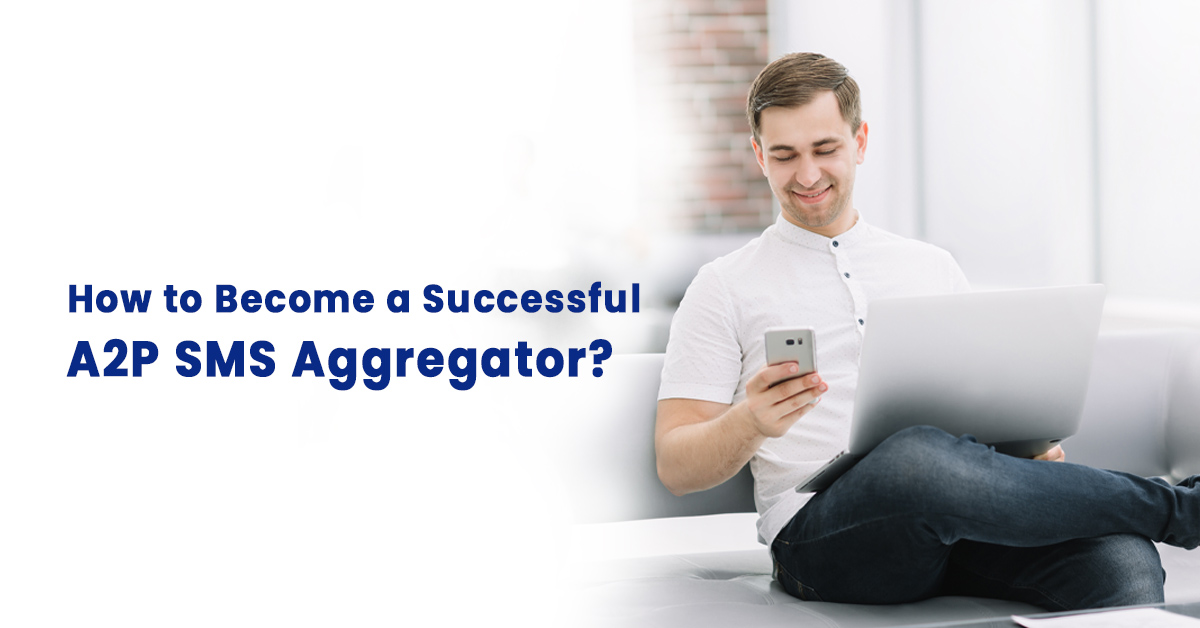 SMS remains a highly prevalent communication tool employed by businesses to disseminate their sales, marketing, and product or solution information to consumers. With the colossal volume of SMS messages transmitted everyday across mobile networks, it has emerged as one of the most promising mode of communication.
A study from Juniper Research found that 3.5 trillion business A2P (Application-to-Person) messages will be delivered by 2023, up from an estimated 2.5 trillion in 2019, a 40% growth.
In terms of revenue, the global application-to-person (A2P) SMS market is anticipated to be dominated by North America, with approximately 19.82 billion U.S. dollars in revenue, as depicted in the graph below.
A2P SMS Revenues from 2020 to 2025, by Region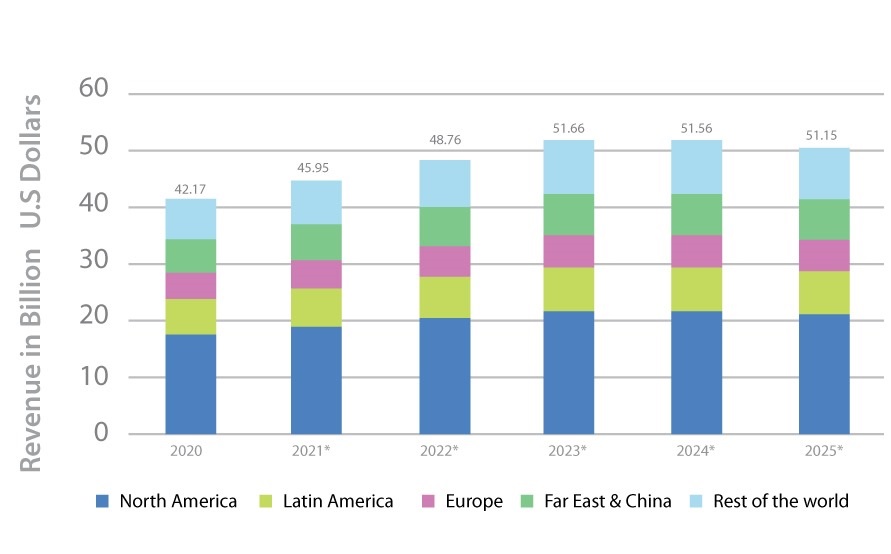 Source- Statista
What is the Role of A2P SMS Aggregator? 
Among the various business models related to the SMS industry, SMS Aggregator tops the list.
An SMS Aggregator acts as a connector between the brands and the subscribers of telecom carriers. As an A2P SMS aggregator has agreements with multiple MNOs to send and receive messages between their system and the MNO's SMSC, so it proves a great help to businesses. Imagine, the hassle brands had to face if they need to go through all the procedures of signing separate agreements with operators. Thanks to SMS Aggregators, things are now quite simple.
A2P SMS Aggregators do the job of aggregating SMS traffic by negotiating better prices from multiple mobile network operators which helps businesses to use SMS services at much lower rates. 
How does an A2P SMS Aggregator Work?

Here's an outline of how an SMS Aggregator works:
A business or brand creates an SMS campaign for marketing or promotional purpose and sends SMS messages to an SMS aggregator platform along with the database of mobile numbers of intended recipients.

The SMS aggregator analyzes and sorts the messages by checking the destination phone number and coverage area of the carrier network. It then selects the most suitable networks to route the messages. 

The carrier networks delivers the message on the recipient's mobile device directly. 

Once the message is delivered, the aggregator provides analytics and reporting data related to the SMS campaigns. 
Benefits of Becoming an A2P SMS Aggregator
There are several benefits of becoming an A2P SMS aggregator, the most important ones are as mentioned below:
A Lucrative Business Opportunity
Becoming an A2P SMS Aggregator is a great opportunity to generate revenue by delivering SMS services to businesses and companies. Aggregators can send SMS services in the form of various A2P messages such as promotional messages, alerts, notifications, etc. 
A2P SMS Aggregators are directly connected to multiple operators. This allows them to offer their services across different global locations and select the best SMS delivery routes and thus offer improved delivery rates, which increases their demand among businesses. 
Be a Part of the Booming SMS Industry
As already discussed, the SMS industry is registering consistent growth, which makes it profitable for aggregators and will ensure them a positive future. 
According to verified Market research, Globally, A2P SMS generated 68,905.01 Mn in 2021 sales are expected to reach 118,441.04 Mn in 2030, growing at a compound annual growth rate (CAGR) of 5.65%. 
It is very important for SMS business enthusiasts to join the league as early entrants can strengthen their foothold in the market compared to late-commers.
A2P SMS Market Growth & Opportunities
While the A2P SMS market is bound to grow, some of the key growth drivers are as mentioned below:
Rise in the usage of Mobile Phones and Smartphones 

Skyrocketing growth of e-commerce and m-commerce

Higher demand for mobile banking and financial services

Constant Emergence of New Technologies
Opportunities for Businesses in A2P SMS Market
A key opportunity in the A2P SMS Market is the growing trend of mobile marketing via messaging. Businesses can use A2P SMS campaigns to engage their customers in many ways such as appointment reminders, delivery notifications, feedback and surveys, emergency notifications, and 2 FA, etc. You can also read our blog post on A2P SMS Market – Growth & Opportunities.
Things Required to Become an SMS Aggregator
As the SMS industry is growing, many enthusiasts are starting their own bulk SMS Aggregator businesses. Some voice-calling providers are also getting inclined to this business model. However, if you want to start an A2P SMS Aggregator business and grow in the same then there are a few points, you need to keep in mind.
Purchase or Renting an SMS Gateway
An SMS Gateway allows sending and receiving of SMS text messages in large volumes at once over a global telecommunication network. Modern SMS Gateways usually route SMS text messages to the mobile operator's networks through HTTP and SMPP interfaces. An SMS gateway is available in both licensed and hosted models. You can start your SMS business by making a monthly investment of 200 USD to rent an SMS Gateway.
If you have the required budget then licensing is a better option, which saves the monthly platform cost.
Identifying All Required Features in SMS Gateway
When selecting an SMS Gateway for SMS aggregator business, you need to take care of the features of the platform. Some of the required features for running this business are:
Short Message Peer to Peer (SMPP)
Easy rate management
HTTP to SMPP Conversion
Invoicing and Billing Management
White Label Reseller
Inbound and Outbound SMPP
Dynamic Routing
Content Whitelisting
SMS Translation
Two Way SMS
Real-Time Reporting
Wholesale and retail business opportunity
Campaign Module
Profit Loss Analysis
Talk to your SMS platform provider and check if the required features are available on the platform. Taking a free demo of the platform is always advisable to prevent a bad decision.
Finding a Route Provider
Once you have decided to buy an SMS platform for your aggregator business, the next step is to find an SMS route provider. There are various types of routes such as Grey Routes, White Routes etc. Out of these two, White Routes are high quality in terms of security and delivery. Check with your A to Z route provider regarding the availability of routes for particular locations.
Global A2P SMS messaging forecasts by country for the period of 2017-2022 show that grey-route traffic was surpassed by white-route messaging traffic in 2017, accounting for 52.3% of total A2P SMS traffic volume. In 2022, white-route traffic is forecasted to contribute to 85% of total SMS traffic, as telecom operators invest in next-generation SMS revenue assurance platforms.
Setting up a Dedicated Support
A dedicated support team is the face of business, which will keep your SMS Aggregator business running. You should offer Omni-channel support through Live Chat, Email, Phone, and also Social Media. This will help your potential customers reach out to you and you will never lose a possible opportunity.
If you want more information about the SMS Aggregator business model, you can watch this webinar.
Looking for a robust SMS Platform to run your SMS Aggregator business?
Read Also
Note- This post has been updated with latest information on 10-08-23.