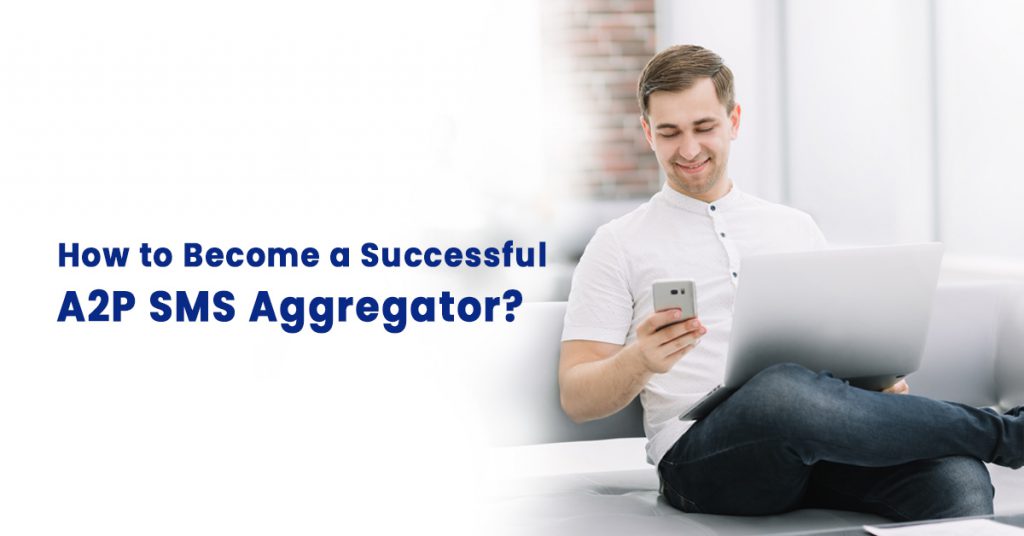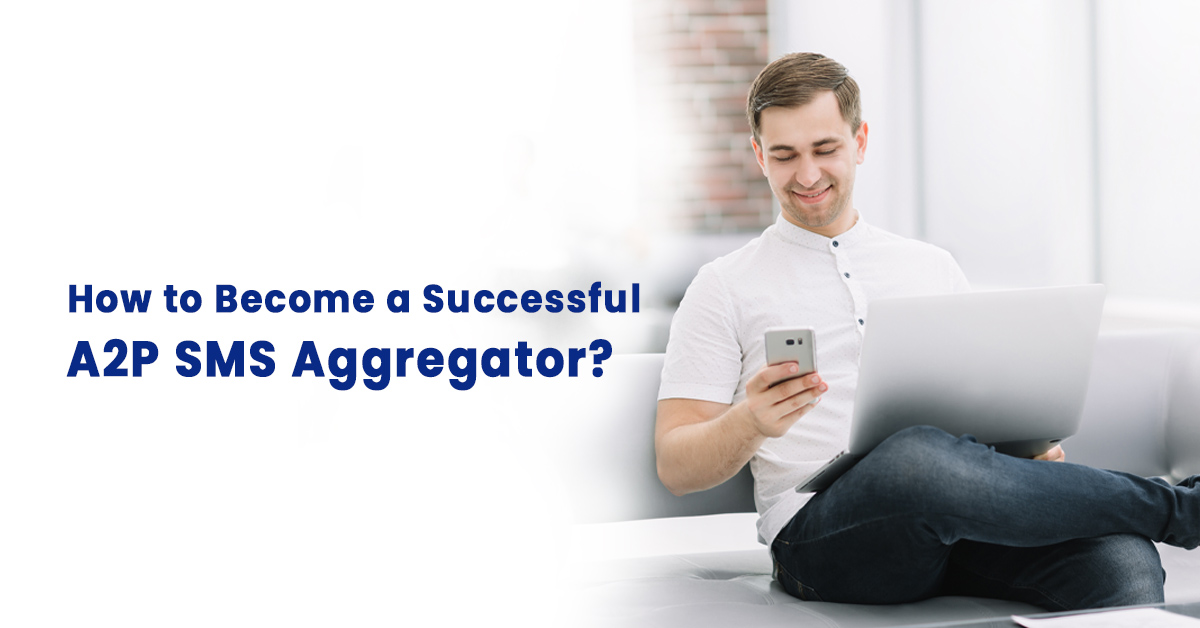 SMS is still one of the most widely used communication tools by businesses for sharing their sales, marketing and product information with customers. As billions of SMSs are sent each day through mobile networks, it has become one of the most promising industries.
According to Mobilesquared, a total of 1.67 trillion A2P SMS messages were sent worldwide in 2017 with the volume set to rise to 2.80 trillion in 2022.
Total global A2P SMS messages by region (2017-22)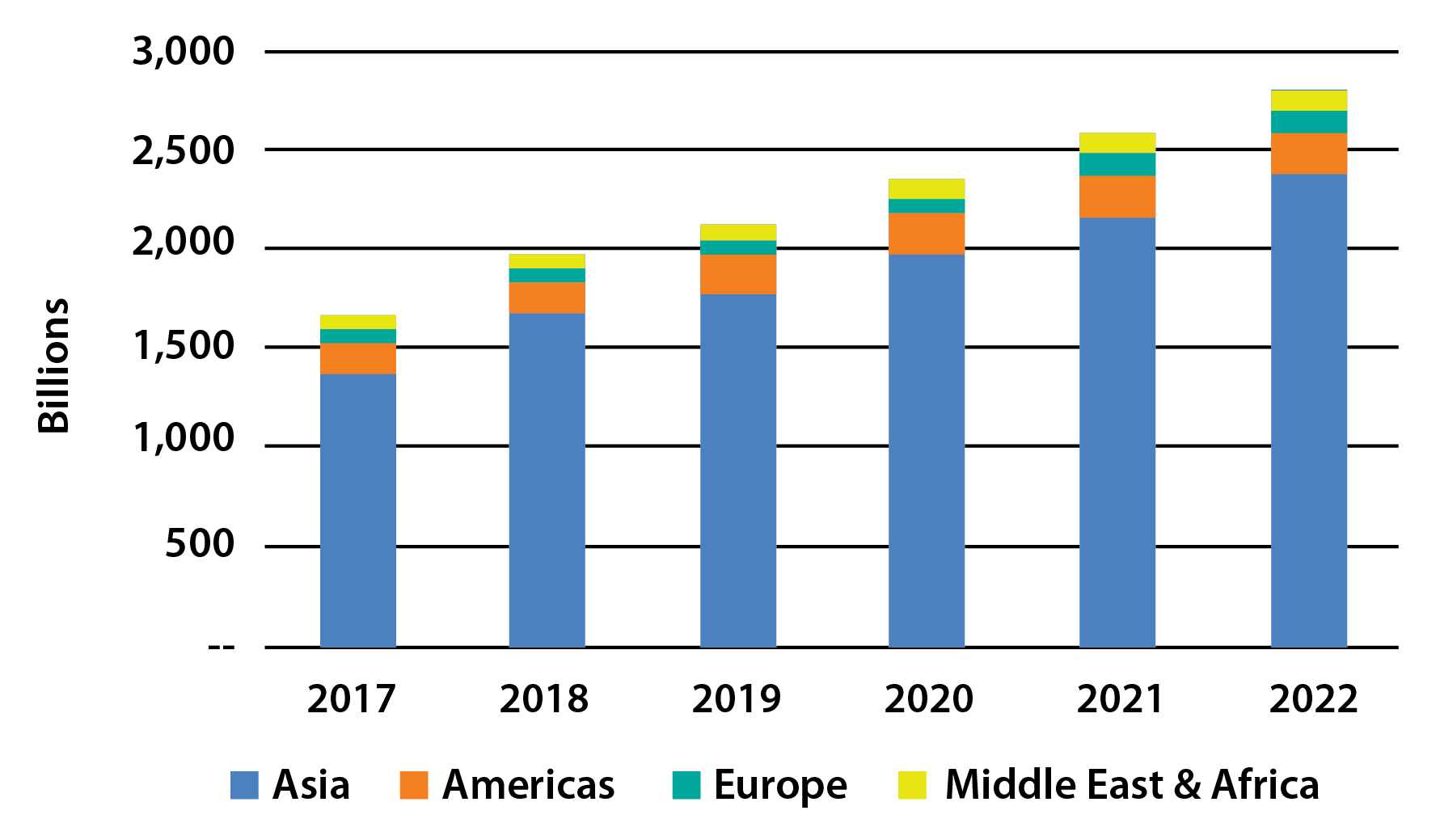 Among the various business models related to the SMS industry, SMS Aggregator tops the list.
An SMS Aggregator acts as a connector between the brands and the subscribers of telecom carriers. As an A2P SMS aggregator has agreements with multiple MNOs to send and receive messages between their system and the MNO's SMSC, so it proves a great help to businesses. Imagine, the hassle brands had to face if they need to go through all the procedures of signing separate agreements with operators.  Thanks to SMS Aggregators, things are now quite simple.

As the SMS industry is growing, many enthusiasts are starting their own bulk SMS Aggregator business. Some voice calling providers are also getting inclined to this business model. However, if you want to start an A2P SMS Aggregator business and grow in the same then there are few points, you need to keep in mind.
Things Required to Become an SMS Aggregator
Purchase or Renting an SMS Gateway
An SMS Gateway allows sending and receiving of SMS text messages in large volumes at once over a global telecommunication network. Modern SMS Gateways usually route SMS text messages to the mobile operator's networks through HTTP and SMPP interface. An SMS gateway is available in both licensed and hosted models. You can start your SMS business by making a monthly investment of 200 USD to rent an SMS Gateway.
If you have the required budget then licensing is a better option, which saves the monthly platform cost.
Identifying All Required Features in SMS Gateway
When selecting an SMS Gateway for SMS aggregator business, you need to take care of the features of the platform. Some of the required features for running this business are:
Short Message Peer to Peer (SMPP)
Easy rate management
HTTP to SMPP Conversion
Invoicing and Billing Management
White Label Reseller
Inbound and Outbound SMPP
Dynamic Routing
Content Whitelisting
SMS Translation
Two Way SMS
Real-Time Reporting
Wholesale and retail business opportunity
Campaign Module
Profit Loss analysis
Talk to your SMS platform provider and check if the required features are available on the platform. Taking a free demo of the platform is always advisable to prevent a bad decision.
Finding a Route Provider
Once you have decided to buy an SMS platform for your aggregator business, the next step is to find an SMS route provider. There are various types of routes such as Grey Routes, White Routes etc. Out of these two, White Routes are high quality in terms of security and delivery. Check with your A to Z route provider regarding the availability of routes for particular locations.
Global A2P SMS messaging forecasts by country for the period of 2017-2022 shows that grey-route traffic was surpassed by white-route messaging traffic in 2017, accounting for 52.3% of total A2P SMS traffic volume. In 2022, white-route traffic is forecasted to contribute to 85% of total SMS traffic, as telecom operators invest in next-generation SMS revenue assurance platforms.
Setting up a Dedicated Support
A dedicated support team is the face of business, which will keep your SMS Aggregator business running. You should offer Omni-channel support through Live Chat, Email, Phone and also Social Media. This will help your potential customers reach out to you and you will never lose a possible opportunity.
If you want more information about the SMS Aggregator business model, you can watch this webinar.
Looking for a robust SMS Platform to run your SMS Aggregator business?
Read Also