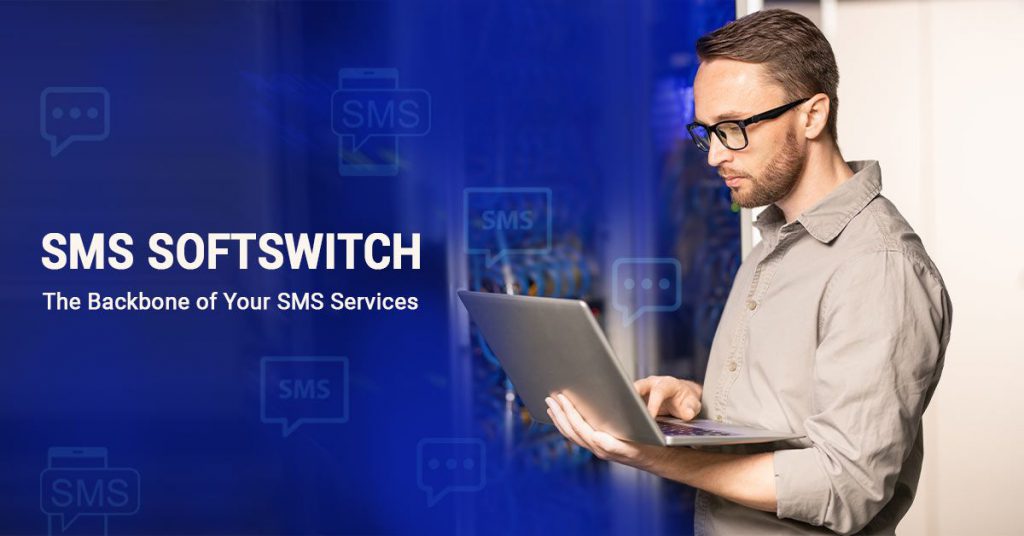 As an SMS Provider, you should be quite familiar with the term SMS Switch or SMS Softswitch. This is the main element of an SMS Business as the entire routing function is handled by this module. Let's first go through the definition of an SMS Softswitch.
What is an SMS Softswitch?
An SMS Softswitch is software that is responsible for sending SMS traffic from one destination to another. The complete transmission of SMS is handled by an SMS Softswitch. Apart from this, an SMS Switch is involved in billing, rate management, invoicing, monitoring, and many more functions.
Core Features of an SMS Softswitch
Although an SMS Switch is responsible for multiple functions in an SMS business, here are some core features explained. These are features you should keep in mind while choosing your SMS Switch.
Powerful Routing
Routing is the most common feature of any SMS Switch or Softswitch but there are many added elements or sub-features under this section. Apart from real-time routing, you should have priority and the least-cost routing feature. LCR is also known as least-cost routing helps SMS Providers to maintain their profitability by auto-choosing the lowest-cost SMS routes from available options. Your switch should also have a Sender ID modification feature according to the routes. Some other types of routing are percentage-based routing and time-based routing.
Rate Management
When it comes to setting rates, your SMS platform should be flexible to seamlessly upload vendor rates, generate customer rates, and send amendments. You should be able to upload and download your rate plan at any time. This means the switch must be compatible with Excel.  Other useful features can be destination/MCC&MNC-based rate control.
Billing and Invoicing
Every SMS provider is responsible for sending invoices to customers on a periodic basis. Your SMS Switch needs to be equipped with a billing feature so that timely invoices are sent to the partners or resellers. Excel and PDF invoice formats are quite common. Moreover, you must be able to create customized invoices as different clients may be having different plans. Auto invoicing is a must-have when it comes to invoicing as you need not take the hassle of manual invoice sending.
Monitoring and Alerting
Frauds in the telecom business are not new. Every year, service providers lose millions of dollars to these frauds. A quick and seamless monitoring tool with intelligent alerting and anti-fraud options is the best way to protect your revenue loss. SMS Softswitch with 2FA system integrated prevents unauthorized logins even if the User ID and password are compromised.
SMS Firewall
For fraud and intrusion detection, the SMS Firewall feature must be available on your switch. Some SMS Firewall features to consider here are Message content screening and message content alternation by regexp patterns. A strong firewall allows blacklisting and whitelisting of numbers and vendor IPs.
Apart from the above-mentioned features Reporting, Content Whitelisting, HTTP to SMPP protocol conversion and vice versa are some noteworthy features.
If you are an A2P SMS Aggregator, Service Provider, or involved in any kind of Wholesale SMS Solution, you need to go for a powerful SMS Softswitch.
Read Also