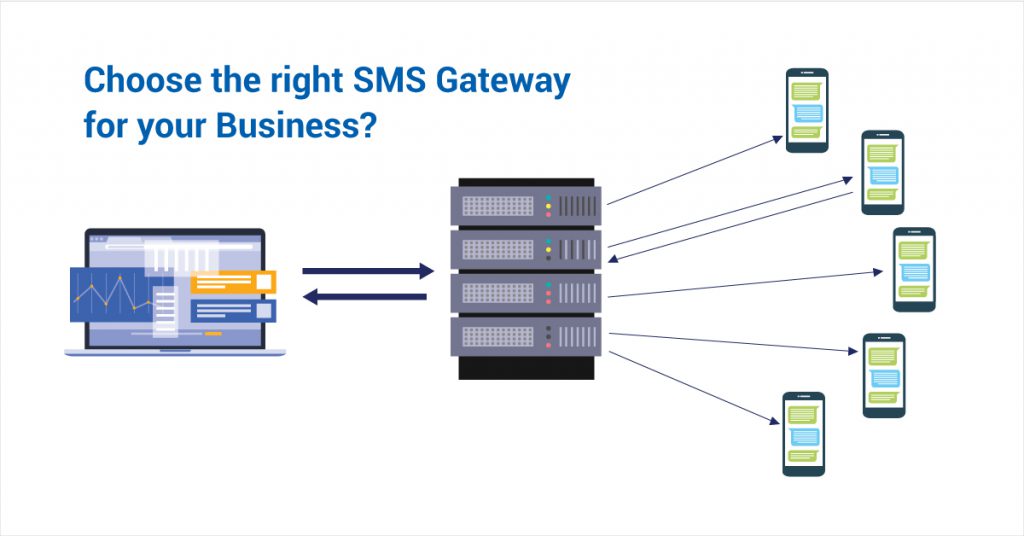 SMS Platform for business is an interface that allows users to send SMS messages from a web browser to people within the cell served by that gateway. In addition to this, it also serves as an international gateway. This is beneficial for users with roaming capability as it allows SMS communication away from the home network.
In other words, the SMS Platform enables a computer to send and receive SMS text over the global telecommunications network. The SMS Gateway translates the message sent. It also makes the messages compatible with delivery over the network to reach the recipient.
In its early stages, SMS Gateway were actual physical pieces of hardware. They consisted of SIM cards and embedded radios. Each SMS Gateway was connected to mobile phone networks separately and sent text messages like a normal mobile phone.
In the present day, the modern SMS Gateways or SMS Platforms usually route SMS text messages to the telecom networks via an SMPP (Short Message Peer-to-Peer) interface that networks expose. This is achieved either directly or via an aggregator that sells messages to multiple networks.
Types of SMS Platform for Business
There are 3 major types of SMS Platforms. The main advantage it offers is an easy connection to it almost through any protocol including HTTP, XML, SOAP, and SMPP.
Here are the 3 types of SMS Platforms for Business:
SMS2Email: This type of SMS Gateway enables sending messages via email.
Web2SMS: The Web2SMS is based on sending messages from the web-sites to mobile phones. This type of gateways allows using additional functions and apps.
SMS2Messenger: Through this type, it is possible to send messages to any messenger with the help of individual gateways.
How to select an SMS Platform for Business?
With the right SMS Platform, you can easily start your SMS business without much ado. In addition to this, a robust platform can handle carrier-grade SMS traffic easily.
Here are some of the points to consider before selecting an SMS Platform:
Types of SMS Campaigns Supported
When you are selecting an SMS Solution Provider check the types of SMS campaigns supported by the provider. Some of the high-in-demand types of SMS campaigns are promotional SMS, bulk SMS, and response-driven SMS among others.
With the ability to support multiple types of SMS campaigns, it opens up a wide space to try different types of SMS campaigns as per the business requirements. In addition to this, the contact selection facility with a dynamic campaign facility is also available with some SMS platform solution providers.
Some SMS solution providers offer multilingual SMS support in compatible formats. Businesses should also make sure that normal and multiple SMS character sets are also supported. The combination of all these will help to produce effective results.
Business Oriented Service
While there are many SMS Gateway providers worldwide, the main point is how to know which would give you a good return. This is where you need to keep in mind that the service which the SMS Gateway provider offers should be business-oriented. This, therefore, would suit you better and would help you boost your income in comparison to others.
Hence, select that service provider that specifically targets business boosting. These providers, therefore, have all those functionalities that would help it to complete its purpose. And as a result, it helps to obtain those goals that directly benefit the businesses.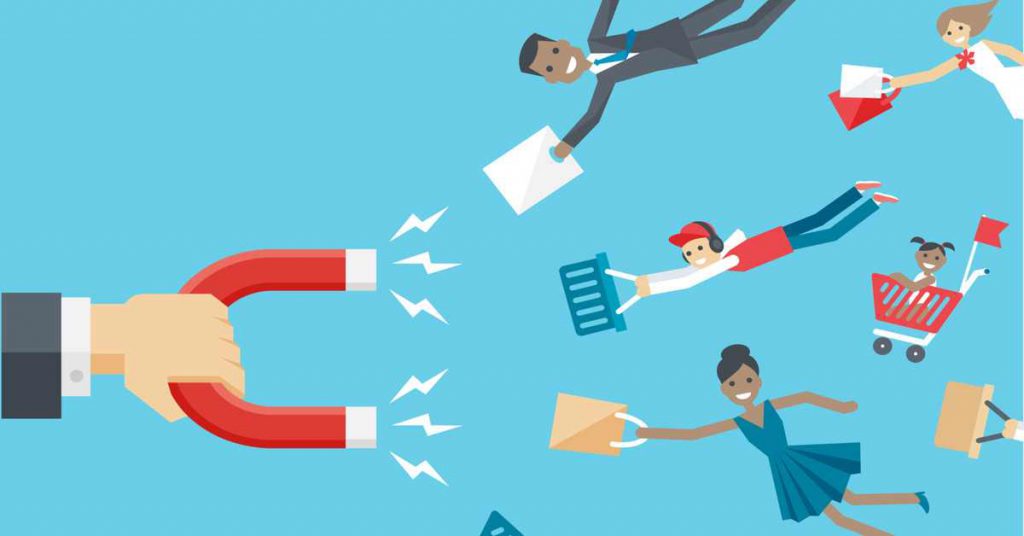 SMPP Protocol
SMPP or Short Message Peer to Peer is an open, industry-standard protocol. It is designed to provide a flexible data communications interface for the transfer of short message data between ESME, Routing Entities (RE) and Message Centres (MC). In simple words, using this technologically advanced protocol, applications can send SMS messages to mobile devices and receive SMS from mobile devices. Hence, while choosing your SMS Platform for business make sure it supports SMPP.
Applications of SMPP includes marketing, booking confirmations, appointment reminders, Two-Factor authentication or OTP, voicemail alerts, numeric and alphanumeric paging services, information services, voice-to-text, directory services, location-based services, security applications, WAP Proxy server, Online Banking, Share Dealing and E-Commerce, Cell Broadcast Service and many more.
User-friendly Portal
An easy to use portal takes away most of the workload. Make sure the selected SMS Platform for business has an easy-to-use portal. It will not only help to simplify the operation but also reduce any chance of error due to a complicated interface.
In addition to this, with a complicated interface, billing and other similar things may seem obscure. With a simplified user-friendly interface, clarity will increase and therefore will leave less room for any error.
24X7 Support
While selecting the SMS Platform for business, look for around the clock support. A 24X7 support from your solution provider will help to keep your SMS campaigns running without any interruptions.
Further, a capable support team will also be able to solve any query at a very short time, thereby keeping your campaigns running smoothly.
Benefits of SMS Platform for Business
In today's competitive world businesses and firms use various types of marketing strategies. Bulk SMS messages have proved themselves as one of the effective marketing techniques for any product or service promotion used by enterprises all over the world.
This SMS marketing technique involves sending a large number of SMS messages to the mobile phones of the target customers. This is only possible through the right selection of an SMS gateway server.
The SMS solutions act as the portal that connects enterprises and firms with the mobiles of their target customers via different mobile carriers. In the due process, this has become an integral part of business communication as well.
The uses of SMS Platform:
Create and improve brand awareness;
Businesses can inform clients about intakes of orders, sales, and discounts;
Organisations can save money on advertising without losing clients;
Businesses can have proper interaction with customers while evaluating service quality.
You can resolve the problem of customers' feedback.
Clients can also send their remarks, complaints, and suggestions on development to the company
In its way, the SMS solution also helps in surveying your target audience with minimum costs. This offers a great opportunity to learn your clients' opinions and make necessary improvements.
REVE SMS Platform
REVE SMS Solution offers an enterprise-grade solution that helps companies to handle carrier-grade SMS traffic. With the help of REVE SMS solution, businesses can send all types of messages that help in the growth of their business. Some examples: Promotional SMS, Transactional SMS, Bulk SMS, and Response Driven SMS, etc.
Reve SMS Platform offers numerous latest features which can boost businesses to a great extent. It has a web-based interface, supports SMPP, and offers single and bulk SMS sending options. With its inbuilt charts and graphs, it helps businesses by providing a profit-loss report. It further aids in reseller, route, rate, and MCC and MNC management along with financial analysis per client.