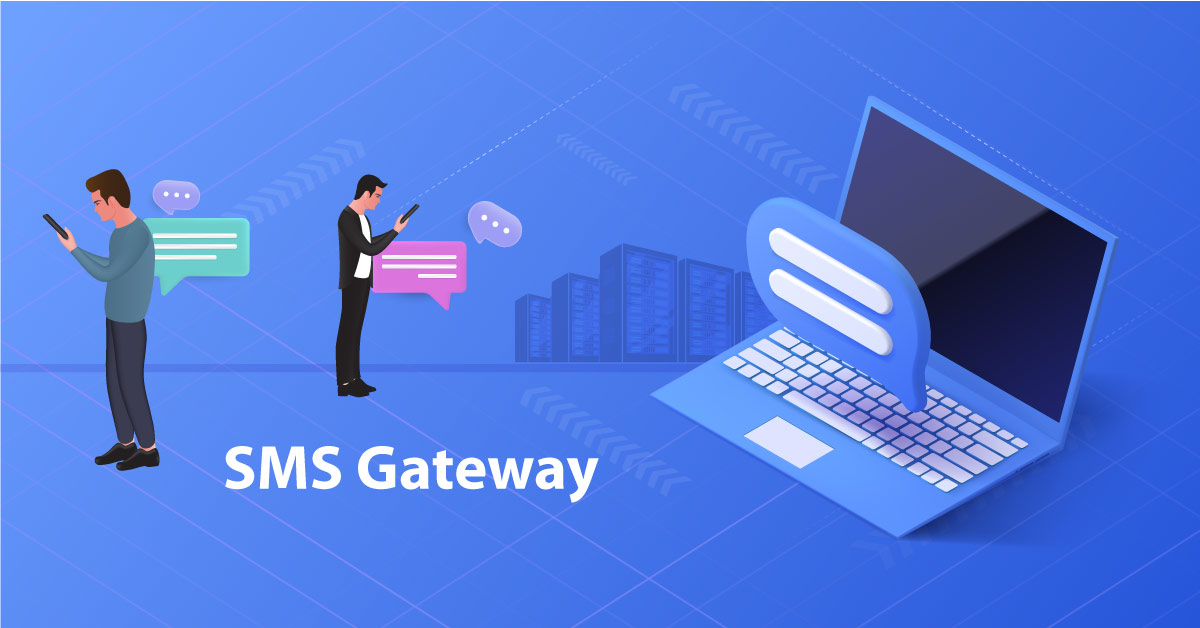 Ever heard the term SMS gateway and wondered what is it about? Well, if you are dealing with SMS business or are into bulk SMS service, then you must understand this technology. In this post, we are going to explain some essential facts related to SMS Gateways as well as how you can get the best when choosing one.
What is an SMS Gateway?
In order to understand an SMS Gateway, firstly, we shall understand some facts related to SMS.
SMS Messages are sent from a software application, usually run on a computer system, to a mobile phone or any SMS-enabled device via the global telecommunication network.
In most cases, the messages sent from software applications are not compatible with the SMS and thus need a translation.
So, SMS Gateways do the job of translating the messages sent from a web application to a format that mobile devices can recognize. Without an SMS Gateway, messages will not be able to travel through the network and get delivered to the intended recipient.
Up until some years ago, SMS Gateways were hardware-based that required embedded SIM cards and radios. But with technological advancements and the advent of cloud technology, Cloud-based SMS Gateways translate and communicate messages seamlessly.
How does an SMS Gateway Work?

SMSCs or Short Message Service Centers are responsible for sending and controlling SMS messages. SMSCs on both sides may have different protocols for handling SMS messages. Because of this, they are not able to exchange messages and this is where SMS Gateways comes into the picture. They allow the interworking of SMSC protocols and thus messages can be exchanged over the network.
In simple words, the Application initiates the message request towards SMSC. And, It converts the request to a protocol that the operator supports for receiving the request.
How do I find the best SMS Gateway for my Business?
Probably, you want to send and receive messages for business and you certainly need an SMS gateway to accomplish that. To find a suitable one, you can reach out to a reputable SMS Platform Provider as they are easily reachable through the web. SMS Gateways are maintained by these service providers which lessens a lot of work from your shoulders. You just need to subscribe to the service to get started.
What are the Features and Benefits of Using REVE SMS?
REVE SMS Platform is an enterprise-grade solution that allows sending of all types of SMS messages such as promotional SMS, Bulk SMS, Transactional SMS, Response Driven SMS, etc. Using this platform, companies can handle carrier-grade SMS traffic without any difficulty.
Below mentioned are some of the major reasons why you should go with REVE SMS:
Easily Scalable
You can choose a licensing capacity according to the need and requirements of your business. As your customers and business size increase, you can switch to a larger licensing capacity without any worry.
Advanced Routing
Routing plays a very crucial role in terms of revenue generation and gaining an edge in the market. Routing forwards the desired SMS messages to their ultimate destination by making use of various logic. And since there are so many routes available, it is important to go through the best ones. REVE SMS gateway makes use of all types of advanced routing algorithms such as LCR, LLR, Percentage, or time-based routing along with failover retry.
Minimal Investment and Flexible Licensing
REVE SMS Platform is an ideal choice for those who are starting their SMS business as it requires a very low investment. Besides this, there is complete flexibility in licensing since one can opt for multiple licenses as per requirement.
Effortless Installation
Installation of REVE SMS Gateway is quite easy. Our team will help you with the installation and provide training to use the application without any difficulty. Also, you get 24/7 online technical support from our customer-friendly agents.
As per statistics, "A bulk text message system has the ability to produce 6-8 times higher engagement rates than email." Moreover, SMS has the highest of all the 'message open' rates in existence. So, there's no denying the fact that Bulk SMS messaging is a secure, reliable, and fast way to reach customers around the world. Get in touch with us to know more about the REVE SMS Platform.
REVE SMS Frequently Asked Questions
Looking for an SMS Platform?
Read Also