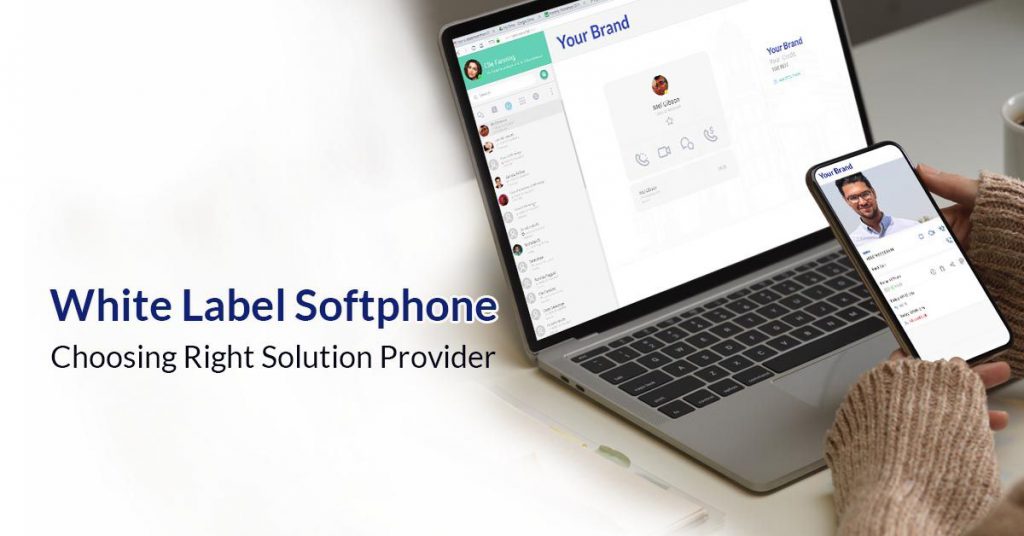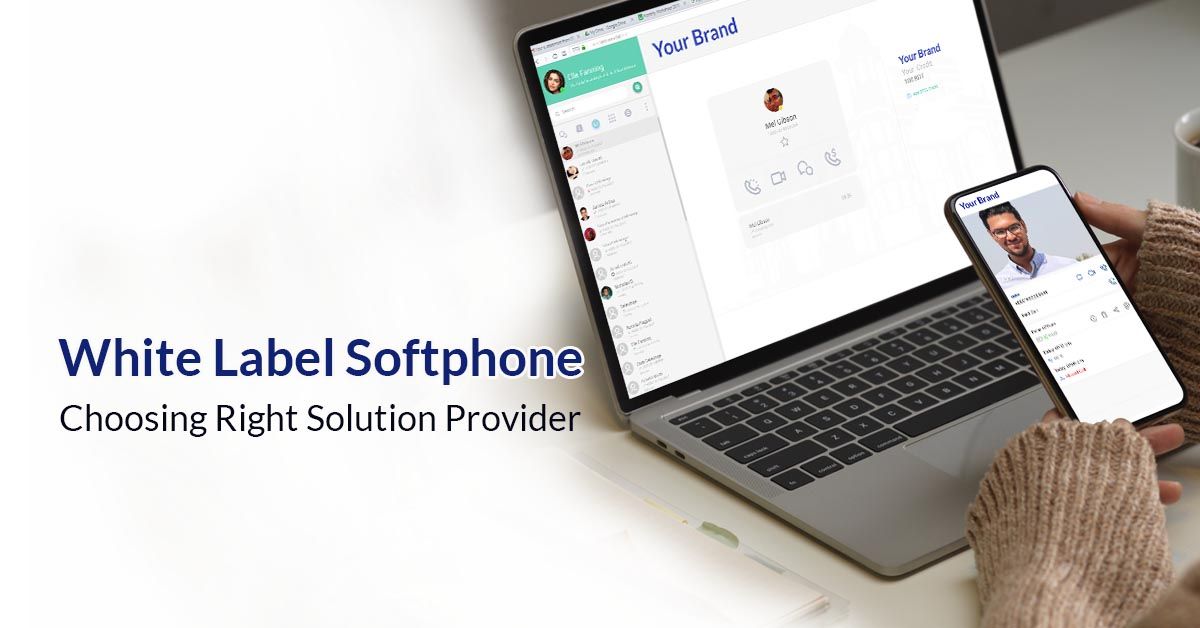 Creating a mobile communication app from the scratch can be a costly affair and also a time-consuming process. Additionally, you need to have sufficient expertise in the process. So the best option is to go for a White Label Softphone App, which will not only save your app development cost but also time and resources.
What is a White Label Softphone?
Let's understand the terminology White Label Softphone. White label softphone, which is also known as a white label calling app is one of the best ways to offer unified communication services in your brand name. A White Label softphone is much more than a VoIP calling app.
You can develop a White Label Softphone for mobile and desktop with multiple features such as Voice Calls, Instant Messaging, Media Sharing, Conferencing, and many more OTT features. Softphone that is available with custom branding is termed as White Label Softphone.
Once you have decided to go with a white label solution, it's time to choose a solution provider.
5 Things to Consider while Choosing a Softphone Provider
1. Customization Facility to Add Rich Features
When you want to offer a real-time communication platform, you should go for customization that will suit your business needs. You need to go with a softphone provider that offers rich features enabling you to compete with other communication service providers. Some of the features which will prove useful are:
Voice & video calls
Instant messaging
Push notifications
Rich messaging
File transfer
Call forward and transfers
Video conferencing
Location tracking
Referral credit
Multiple recharge option
The above feature list is just a highlight of what you need to expect. You can talk to your providers regarding many other required features. This is where customization comes into practice. However, never agree on features you do not require.
Never settle for less advanced features, and never pay for anything you don't need. You need to go with only those unified communication features that your subscribers use the most.
2. Market Reputation of Your Softphone Provider
When you are looking for a software provider, choose one which has a good market reputation. There are many companies offering calling apps however, you need to go with a trusted brand. Going ahead with a reputed provider, you can expect a better solution even though you may need to shed some extra dollars. Many service providers do the mistake of choosing solutions that have cost benefits however, it may not be right for your brand. You may face service issues at a later stage. To choose a reliable software provider, you can check the existing client base.
3. Seamless Branding Opportunities
White label solutions permit you to completely rebrand the services under your label. You can gain customer loyalty and boost brand visibility without taking the pain of softphone development from scratch. It is thereby very important to look for white label softphone providers, who offer complete branding options such as your logo, color, look and feel.
When you are launching your solution, it is necessary to get the branding done that will help your business grow. Branding is also a great way to distinguish your services from your competitors.
4. Check the Technical Support Part
Creating your own softphone does not just end with making the app live, you need to think of ongoing support. You may need dedicated support for various reasons such as server hosting, smooth call routing, bug fixes, and end user facing any issue with the app. These issues need to be addressed from time to time so that your communication services run without any obstruction. Availing of a white label solution is always beneficial for you due to the technical support facility from your software provider. You need not take the pain of creating your support team. It is normal for the cost of ongoing support and maintenance to increase over the years to the point where it crosses the development costs altogether. So you need to be prepared for the same.
5. Keep Scalability and Feature Upgrade in Mind
The communication industry is going through constant changes with new technologies emerging from time to time. It is, therefore, necessary to choose a solution provider, who has stability and holds expertise in the industry. Softphones have evolved a lot in the last few years with several OTT features added apart from traditional calling and messaging. You need to add these features as per business requirements. Also, depending upon your users, you need to upgrade, which is why scalability is an important factor while going ahead with a solution.
Conclusion:
A White Label Softphone is a very useful addition to your communication business. However, you need to take care of multiple features such as cost, time of delivery, etc. while selecting a vendor.
Want to Develop Your Own Softphone?