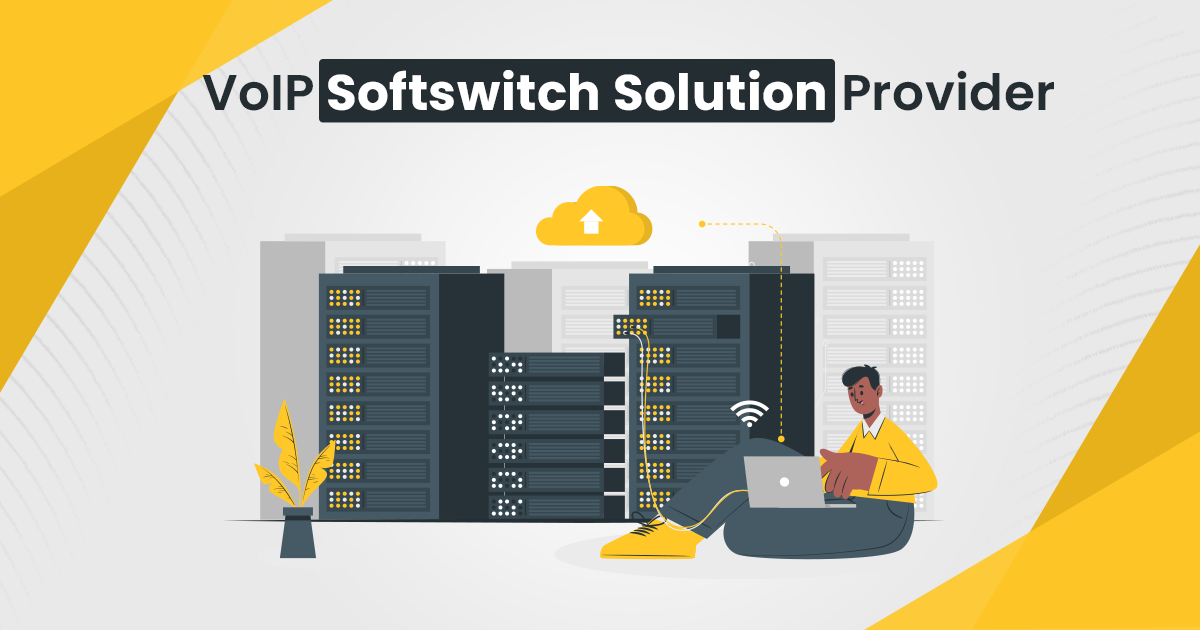 Modern day VoIP communications need to be flexible and effective amidst the rapid changes happening every single day. A softswitch plays a crucial role in the successful execution of VoIP communication by offering a number of benefits. While there are many softswitches available in the market, here we are talking about class 4 & 5 softswitches which are mainly used by Retail, Wholesale, Calling Card, and Call Shop businesses or large corporations to deliver VoIP services and traffic to multiple networks. A VoIP softswitch usually performs functions such as billing, routing, invoicing, reporting, etc. As a business if you are looking for a VoIP softswitch then it is essential to understand the importance of choosing a reliable VoIP softswitch or SIP softswitch solution provider.
Benefits of a VoIP Softswitch
Easy Affordability
If we compare VoIP softswithches with those traditional circuit switches that required huge amount of investment for hardware installation, the former is simply much more pocket-friendly. Softswitches are basically pieces of software programs that do not deprive with time like the hardware based switches. So there is not much maintenance expense as well. Therefore, for small sized businesses where budgets are limited, these softswitches appear to be a great option.
Quick Start
VoIP softswitches are available as ready-to-use software solutions which means VoIP providers don't need to invest time in developing the product. They can simply choose a package and get started in no time. Also these software switches are GUI based which makes them extremely user-friendly.
Remote Access
'Remote working', 'working on the go' and 'work from anywhere' are some popular working trends these days. VoIP Softswitches comes as a perfect fit to the remote working culture as these softswiches can be accessed via a web browser. So, there is no major installation and can be accessed through any internet enabled device.
High Security
Though with the advancements in hacking techniques, the chances of a software getting hacked are quite high. But softswitches are built and designed with multilayer security techniques such as 2 Factor Authentication to prevent unauthorized login or hacking attempts. You can easily find softswitches that come with IP restrictions such as Whitelisting and Blacklisting.
Multiple Functionalities
Modern day VoIP softswitches come with multiple functionalities such as Analysis & Reporting, Live Call Monitoring, Advanced Routing, Alerts, etc. All these features are extremely helpful in the growth of the business as well as helps in earning more profit.
Better Scalability
Depending upon the requirement of the business, a business can scale up and down by adding and removing extensions in the softswitch. This means a business has to pay only for what it needs.
How to Choose the Best VoIP Softswitch Solution Provider?
Keep in mind the below mentioned points to ascertain that your decision is right.
Decide your Budget
It is true that switching from a hardware switch to a VoIP softswitch solution is going to save you money, but it is important to understand how much you really need to invest. For example, businesses that have high international call volume must look for softswitch that offer value for the same.
Research the Reliability of the Provider
Check whether the VoIP softswitch solution provider is a well-established name in the market because that proves their reliability. Look for customer feedback, case studies, etc. to ensure that you are in the right hands. Don't just fall for star ratings, rather read stories and experiences shared by customers especially those who had the same requirements as yours.
Gauge Customer Support Service
Always remember that you will need support from your service provider even after the agreement is done. Receiving support from live agents can help you a lot when you face any technical difficulty while using the software switch. You can check the quality of support offered by the provider by asking them a few queries.
Conclusion
According to Research and Markets, it is estimated that "Global VoIP growth between the years 2021 to 2026 will reach to a value of $102.5 billion, growing at a CAGR of 3.8%." There's no doubt about the fact that VoIP is a growing technology and it is going to stay here for a long time. Choosing the right VoIP provider can play a significant role in benefiting a business, no matter big or small.
Read Also