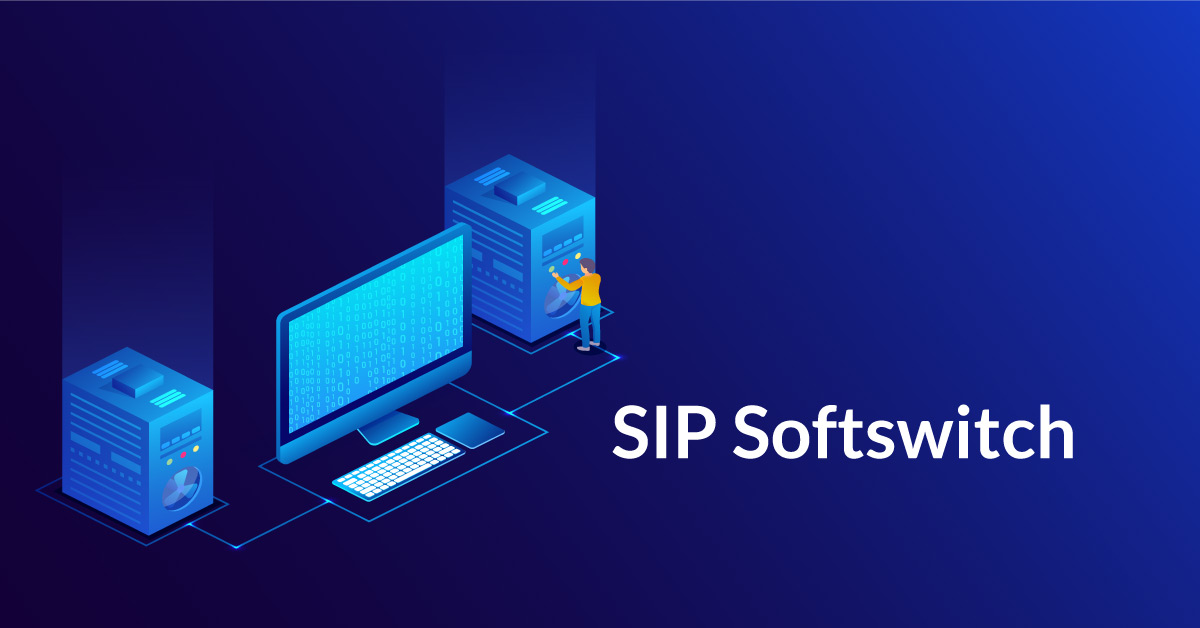 We know that SIP i.e. Session Initiation Protocol supports voice calls, video conference calls, instant messaging and media distribution. When we talk about an SIP softswitch, we can simply say that it is a software switch that works with the help of SIP protocol.
What does an SIP Softswitch do?
Since SIP is amongst the various protocols that come under the VoIP, we can say that an SIP softswitch is a type of VoIP softswitch. It can be considered as a bridge between VoIP and PSTN calls. It is just like an operator who is responsible for the transfer of calls to their intended destination. The SIP Softswitch works by staying informed about the call signals that pass through the software and makes sure that signals reach their destination. Besides connecting the voice calls, an SIP Switch also supports the transfer of multimedia messages.
How to Choose the Best SIP Softswitch Provider?
With the robust growth of the VoIP market, SIP softswitch has become a popular and widely used component for both retail and wholesale VoIP businesses.  A softswitch greatly defines the success or failure of a business, so when it comes to selecting one from best softswitch vendors, it is important to evaluate the features of the softswitch offered by the provider and ensure that the solution can be used for a long term. Let's take a look:
Check for 'Must-have' Features
While the features offered by service providers vary from one provider to another, you can do some research and define a list of key features that will suit your business requirements. Some of the most useful features of a VoIP softswitch are:
Integrated Billing System
Why get into trouble for compatibility and functionality issues later when you can get a softswitch with an integrated billing management system at first. You must choose a softswitch that supports multiple currencies and has automatic invoice generation ability.
Routing Functionality
To ensure maximum business profit and seamless operations, choose a softswitch with these routing algorithms:
LCR i.e. least Cost Routing function
Percentage routing
Longest prefix match
Automatic blockage of non-profitable calls
Client wise routing
Security Features
A business cannot rely on a system which is not stable and secure. Make sure the softswitch system offers these security functions:
2 Factor Authentication
IP restriction
Whitelisting and Blacklisting of IPs
Auto block for unusual / failed login attempts
Report Generation
Reports are an integral component in tracking the business performance. With numbers in hand, it becomes quite easy to make decisions for business growth. The softswitch should provide reports based on clients and carriers, payments and recharge, client and destination, etc., so that you get to know the profit and loss figures.
Call Monitoring
Call monitoring functionality with real time information is a useful feature. The softswitch must provide details of active call lists, SIP call logs and total call monitoring which includes in progress, concurrent and connected calls.
Timely Upgradation and Maintenance
The best part of opting for a hosted softswitch is that the regular updates and upgrades, which are crucial to make the system adaptable with the current market trends, are provided by the service providers and are usually free of cost. However, if not free, you can go with the paid ones by checking their usefulness.
Check Set Up Time
Once you have finalized the softswitch, obviously you want to get started quickly. For this, it is important that the setup procedure of the softswitch is easy and fast. By availing a free demo from the service provider, you can check out the time to set up and the user-friendliness of the softswitch portal. Make sure it is easy to operate and manage for seamless business operations.
Check Support Contract
Since the switch is software based, you will need support from the service provider's technical team at different stages. This can be in the form of software updates, data backup services or it can simply be some customization in the software to meet business needs. For all such activities, having support from a technical team is quite useful. Therefore, check the support services to ensure that your queries are addressed on an immediate basis. It is best if it is free of cost and available 24/7.
Check Technical Specifications
Can you afford to buy a softswitch which is using obsolete technology? Technical specifications such as OS platform, programming language, reporting tools, supported browsers, database, etc., must be checked to ensure that the system uses the latest technology.
Starting Your VoIP Business? Go for a Hosted SIP Softswitch!
So, the question that comes to mind is How to Start a Mobile VoIP Business? Rather than exhausting your monetary resources in one-time purchase, it is better to rent the server so that you can spend on other useful areas and have some buffer amount in hand as well. With hosted softswitch solutions, there is less cost as compared to the overpriced infrastructure. So, if you are ready to turn your softswitch business idea into reality, then make sure you consider all the above points.
REVE Systems offer SIP Softswitch services with an easy-to-pay monthly rental option. Whether you are a small to medium sized IP Telephony service provider looking forward to starting your retail business or a carrier grade service provider planning to offer wholesale services, our softswitch is completely suitable for your business needs.
Read Also