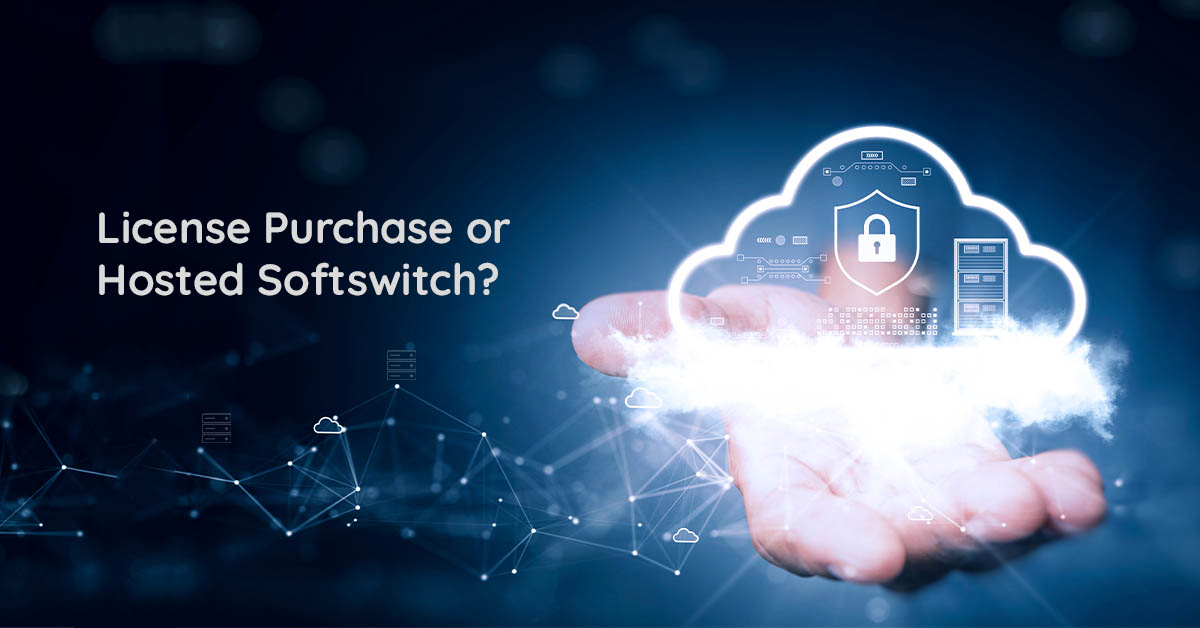 Telecommunication is the backbone of every industry; it allows businesses to communicate effectively with customers and deliver superior customer service. When it is about implementing a softswitch, it is important for VoIP carriers to choose the most suitable ownership option. One can go for direct buyout or choose to avail hosted services by paying rental amount – the decision should be based on what's convenient and cost-effective.
Softswitch Ownership – How to Decide?
It is always advisable to first research the market and test the functionalities of the softswitch. Besides functionality, security, reliability, scalability and usability are some parameters which you should never ignore when choosing an appropriate softswitch for your business. Also, keep in mind that lowest price shall never be the only metric for your decision. Once you are sure about the product, it is time to choose the ownership option.
Now, VoIP Softswitches can be availed in two ways –
A service provider depending upon their requirements and expenditure can choose any one way to get the softswitch. Let's take a look at these two models one by one:
License Purchase
This option is suitable for those who can afford high initial capital expenditure i.e. (CapEx) and have high volume of traffic to be handled such as wholesale voice providers. To be more specific, carriers with traffic starting from 1000 concurrent calls and higher must go for the buyout option. Here you only need to pay up-front in one lump sum to buy your license and don't invest anymore. Also, those with long term projects can gain operating expenditures (OpEx) are significantly reduced.  Some of the major advantages of opting for a license purchase are:
Comes with higher capacity
Easily handle peak hour traffic
Lesser OpEx for your VoIP Business
Hosted Softswitch
Softswitches are also available on a hosted basis with a monthly rent option. This means that buyers can simply rent a softswitch and need not to worry about server installation, maintenance, and up-gradation as all this is the responsibility of the vendor. It results in very low initial investment as compared to license purchase. This option is suitable for new startups which are about to enter into the market. For VoIP providers it would be a good idea to avail the hosted ownership option in the beginning for a few months and decide to go for the buyout option if everything goes well.
Make sure you do not consider the monthly rental price as the only factor when choosing the right softswitch. Functionality and reliability are also critical to ensure uninterrupted services. Also, when you decide upon a hosted switch, make sure you check if there's any installation fee or any other additional payments.
Some highlighting benefits of availing the hosted softswitch are:
Reduced capital cost for your VoIP business
Dedicated 24*7 services for switch management
Instant setup to start retail or wholesale business
Choose the Ownership: License or Hosted Softswitch?
Well, it totally depends on your business model, convenience and budget. While in the hosted version the softswitch will entirely be handled by the service provider, in case of license purchase,
Avail iTel Softswitch Under License Purchase or Hosted Service
iTel Softswitch, whether under license purchase or hosted services, is an ideal choice for global retail, wholesale, calling card and call shop businesses. It's a customizable and scalable VoIP softswitch that comes as a standalone platform with an integrated billing system. You'll get class 4 softswitch & class 5 softswitch features with an easy end-user interface. Some of the highlighting benefits of iTel VoIP Softswitch, both hosted and licensed version, are-
Rate Plan Management that enables you to easily create, modify, upload and download rate plans with complete flexibility.
Advanced Call Routing facility implements various types of routing to ensure more revenue and competitive advantage.
Real-time Call Monitoring facility offers detailed and summarized reports for data-driven business planning.
Multilayer Security implements 2 factor authentication and various other advanced security mechanisms to ensure maximum security against login or hacking attempts.
Behavioral based alert system offers notifications via SMS and email for unusual activities and ensures uninterrupted services.
Call Simulator feature provides available route checking facility by testing the performance of the PINS with routes.
Client Management features supports various types of clients and payment modes that enables you to easily manage your clients.
Payment system in iTel Softswitch is quite flexible which means it supports major online payment gateways.
If you want to know more about our iTel Softswitch Platform, then please get in touch with us.
Read Also