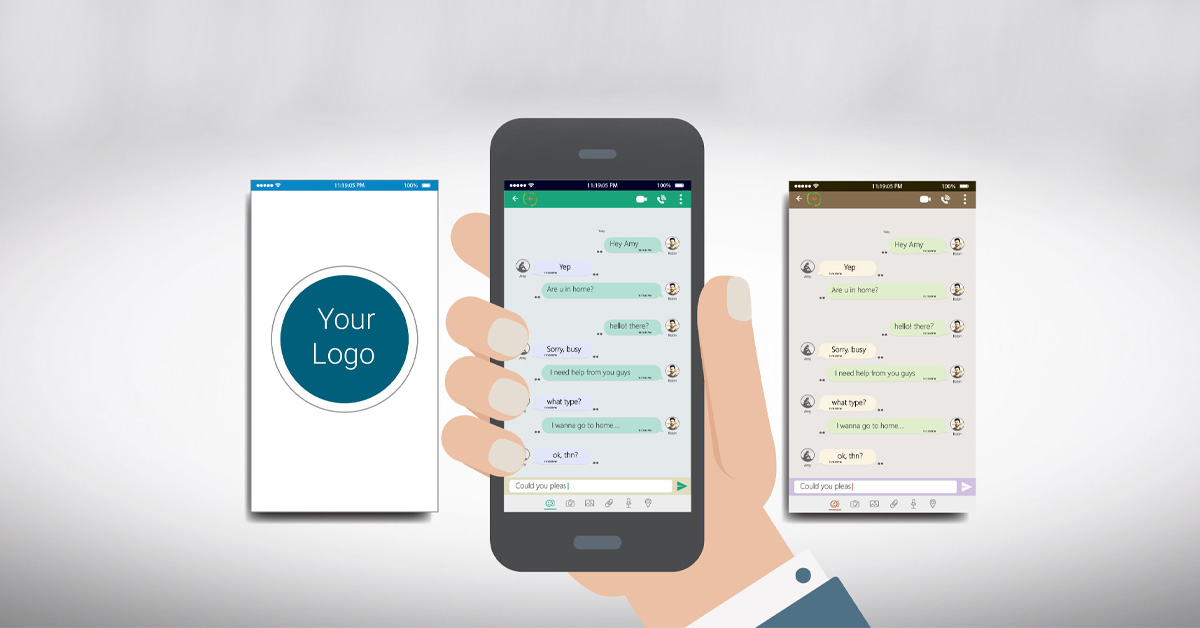 Believe it or not, 75% of Telco operators have expressed concern about losing revenue to OTT players! (Source- Cartesian). This is one of the reasons for the entry of OTT in Telecom.
Over-the-top (OTT) companies like Netflix, Skype, and Google are posing a serious threat to the telecom industry as customers prefer to use OTT apps instead of traditional voice and messaging services. For instance, Global OTT SMS volumes are exceedingly high, so telecom operators are facing a decline in average revenue per user (ARPU).
According to a survey by Adlittle, already 25% of the total cross-border international call minutes are totally represented by Skype calls. Though Netflix, Amazon Prime Video, Hulu, etc., are ruling the charts of OTT content consumption with 70% of the consumer base, that does not close the doors for those aspiring to enter the market and are ready to fight back. Consumers still look up to other media channels to fulfill their content requirements which opens the doors of opportunities for telecom operators. (Reference)
But, what do you think of the Rise of Mobile OTT Service? Can it be considered an innovative opportunity for Telecom Operators apart from it's risks?
Well, a telecom operator can either, see the upsurge of Mobile OTT service as a cause of major upset and keep counting the loss or, can consider for the rise of OTT as an opportunity and plan smartly to fight back to the field.
As we know that every opportunity comes at a risk and so does this. Diving headfirst into OTT would simply be sheer wastage of time, money and resources. In order to achieve success, a telecom operator must focus on creating a plan and adopt unique strategies to gain back the lost revenue over the rise of mobile OTT service.
What makes Mobile OTT Service popular?
By the year 2026, Over-the-top media revenue is likely to hit the mark of 210 billion US dollars, which is more than double the 106 billion generated in the year 2020. (Source – Statista)
OTT apps like WhatsApp, Skype, Facebook Messenger, Viber, Telegram are preferred among most users mainly because of availability of free of charge services through a richer user experience, and offering consumer sweet-spot features like cartoon stickers, emoticons, etc.
In addition, OTT richer user experiences include users being able to send large pictures or videos instantly, create group chats and can even see when the other person is typing a reply. These kinds of features provide real-time and friendly interface experiences to the users. Really alluring for OTT customers, right?
So, what about Telco? What steps can operators plan, rather than their traditional services, to gain back their lost position to the robust customer base?
Well, initially to avoid this one-sided influence of OTT players, Telecom Operators should plan to upgrade their traditional and costly SMS, Voice Call services as a precautionary measure.
What is the Solution?
Smart mobile operators have already realized that OTT in telecom can be an opportunity if they play their cards right at the right time. It's high time, telecom industry should follow the walkway of OTT companies and save their existence in the market. Instead of developing new features for their traditional services, Operators should focus on changes and build Telco OTT apps.
And what if, with the help of OTT solution providers, telecom operators can build their own OTT app? Beside buying or partnering with OTT companies, the initiative of Telco introducing its own Mobile OTT Service, will enable all Telco operators to prove their strong existence in the Market.
How? Telco Operators by providing an open, consistent, and globally interoperable messaging service to its robust customer base, in a very cost effective way like Mobile OTT Service, can rise-up to the number one position all over again.
In recent years, operators have also started testing the waters in the in-house content and app development space. Bharti Airtel is a pioneer in this area, and has launched various apps for songs, movies and gaming.
However, a recent star in this field is Indian operator Jio. This Company has launched a slide of apps that are similar to popular apps like WhatsApp, Google Drive, iTunes and Apple Wallet in their features, but are more customized for the Indian users.
Now, if an operator builds its own telecom OTT app with the help of a solution provider, they have certain advantages.
How Telco OTT Apps will be useful for operators?
Offering wider features in smartphones
Telecom operators can provide chat-based games, mobile learning, smart ads and promotions which will also enrich their core products and offers to their customers.
More customizable Interface for the customers
Building a bespoke OTT application in-house gives the operator complete control over it as well as the freedom to customize. If operators partner with any OTT company, they will need to follow some regulation which can be avoided by building the app on your own.
Growth in revenue flow
Stats reveal that 65% of a company's business comes from existing customer base. Mobile operators can capitalize by enabling their own OTT service to offset their declining revenues and it is very easy for them because operators already have a strong customer base in the market. And, almost 16% of operators believe they will generate incremental revenue from OTT services. (Source- TelecomAsia)
Deepens the relationship between customers and the operator's brand
Launching an own OTT app can help operators to upraise loyalty as users feel relaxed as they get overall package by operators, creating an alluring point of differentiation for new operator customers.
Building Relationship with other network subscribers
By developing their own OTT app, a telecom operator can attract and build strong relationships with other network subscribers. This process can generate a big amount of revenue with a strong customer base. For example, we can see the history of Airtel, the first operator to introduce in-house OTT services with the launch of Wynk Music, a carrier-agnostic mobile application in September 2014. Wynk Music offers an intense library of over 1.7 million songs in eight languages, which received an overwhelming response with about two-thirds of users accessing it through rival operator (non-Airtel) networks. Thus, such carrier-agnostic apps can help operators build relationships with the subscribers of other networks
Why Telco Operators Should Go for  OTT Solution Providers?
Telco Operators have three options to assess their OTT service strategies:
Build own OTT app through customization with the help of solution providers
Buy a ready and developed OTT system
Partnering with existing OTT player(s).
Among the above three options, the last two (Buying and Partnering) don't come with full freedom to the owner. If any operator buys or is a partner with an existing OTT company, both parties need to follow and act based on shared agreement.
On the other hand, if a Telco operator builds its own OTT app through an OTT solution provider, it's going to be a completely third-party control free solution. In addition, it is less risky than Telco companies trying to do everything on their own.
Because, if Telco companies do not set a team of extremely dedicated developers and a customer support center (which is a matter of high investment), it can bring a disastrous result for them.

Read Also
Note – This post was updated on 21-02-2022.