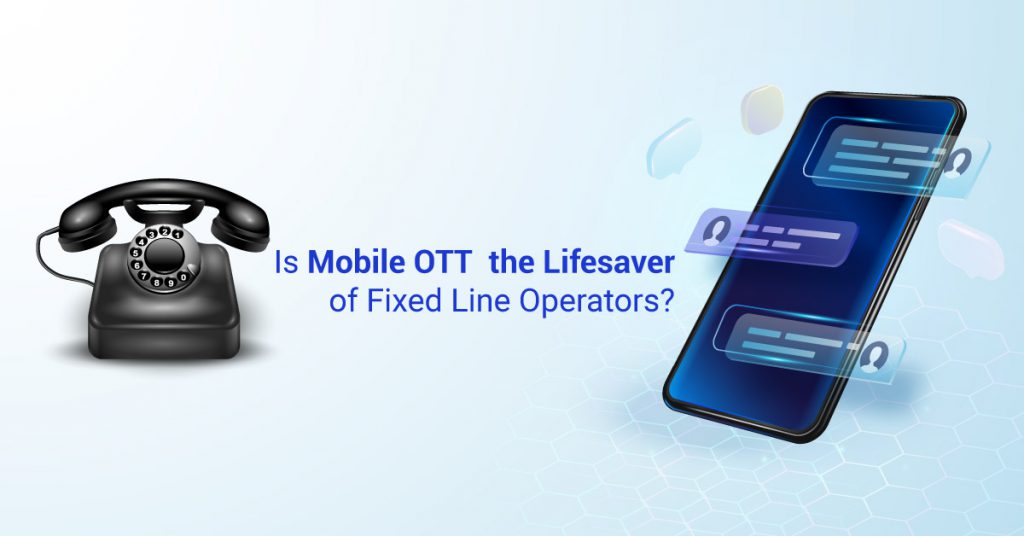 Landline, which was once a pride of every home has now become an antique piece in most cases, which reminds us of the good old days. With the introduction of mobile devices, landlines or fixed lines have almost become a forgotten thing that rests in some corner of the room. The flexibility of mobile devices in terms of ease of usage, light-weight and multi-functionality has completely shadowed the landlines. The situation became worse with the huge penetration of smartphones loaded with OTT apps that make life easy and communication more real.
When you have the flexibility to make a video call to someone residing thousands of miles away or send a file instantly in seconds, why would you take the pain of using a landline?
According to a report of Statista, in 2004, more than 90 percent of U.S. adults lived in households that had an operational landline phone – now this number has reduced to less than 40 percent.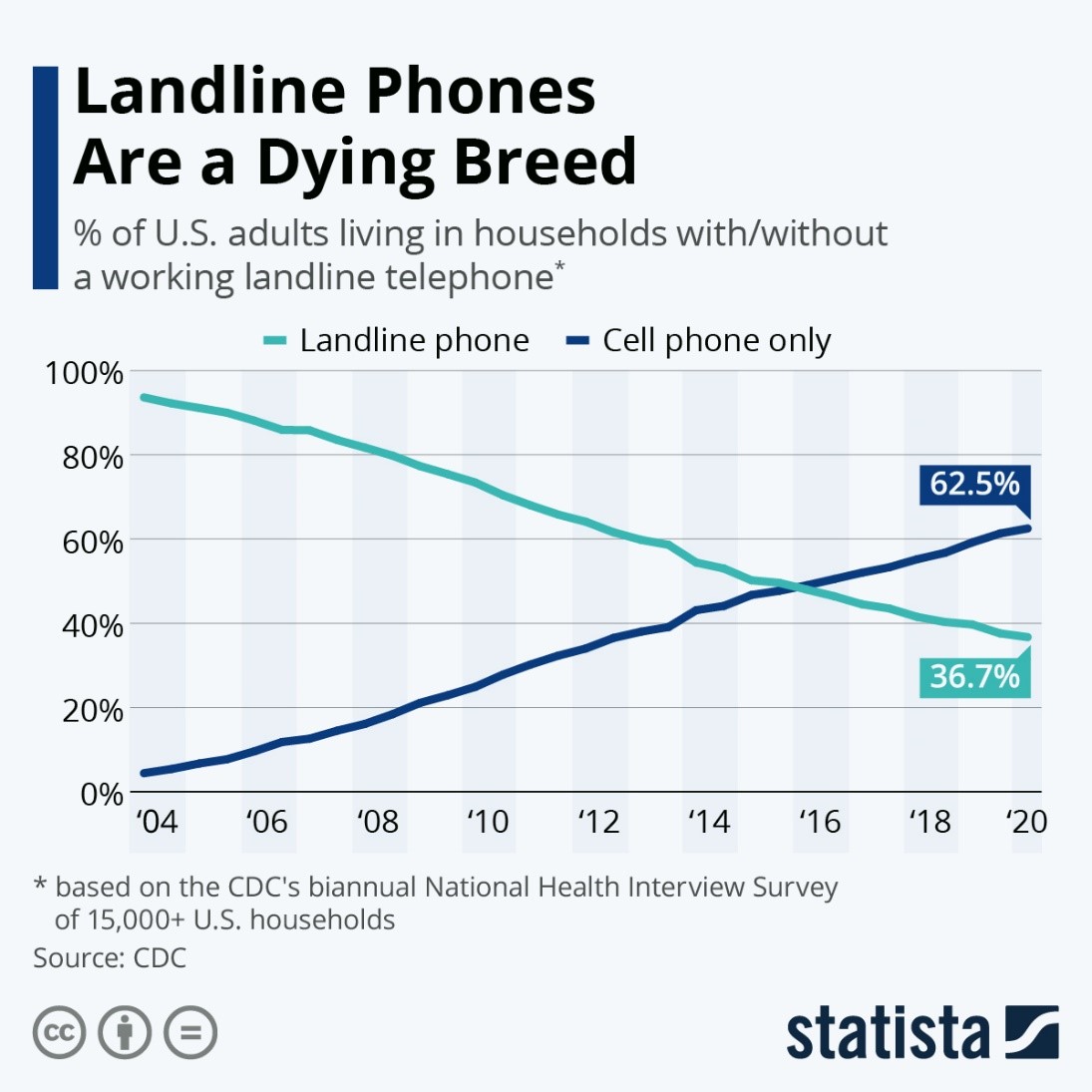 Impact of Mobile OTT on Fixed Line and Mobile Network Operators
The growth of OTT communication apps such as WhatsApp, Viber, WeChat etc. has caused a serious threat to both Fixed Line and Mobile Network Operators. A generation of "cord-cutting" customers have exited from fixed-line residential service switching over to OTT apps and mobile services. This led to a huge revenue loss for fixed-line operators.
Even mobile network operators are feeling the heat as subscribers are now using more and more OTT apps for voice, video calls and text chats. This means, even if they have an active mobile subscription but they don't have much requirement of making ISD calls or do text messages as these can be done free of cost with OTT apps.
In this scenario, landline operators are the most affected ones as there has been a constant downfall in terms of subscribers due to their inability to match the services provided by OTT players.
What Can Landline Operators do?
The message is very clear 'Launch your own OTT app'. Yes! It's the right time that landline operators launch their own OTT app. They already have their infrastructure ready, so they only need to develop an OTT app, which will not only increases brand stickiness but will also boost their revenue growth. Many mobile operators have already launched their own OTT apps such as Airtel Talk by Airtel.
One leading landline operator BTCL – Bangladesh Telecommunication Company has been recently in the news after the launch of its OTT app Alaap. The state-owned Telecommunication Company which has seen a downward trend in terms of subscribers got 0.5 million sign-ups just 2 weeks after the launch of Alaap app.
Some of the interesting OTT features, which attracted consumers were Low-Cost International Calls, Video Calls, Video Streaming, Referral Credits, Newsfeed etc. to name a few.
Benefits of Mobile OTT Solution For Fixed Line Operators
Here are some reasons, why landline operators should go for a mobile OTT solution.
Beat the competition from other operators offering leading OTT services
Gain additional revenue through international calling packages
Scope for monetization through mobile advertisements
Can offer services to subscribers to make and receive calls from Mobile App using the same landline number additionally.
Retain their lost subscriber base
Opportunity to sell additional data packages as consumers will now use more data to access the OTT features
Mobile OTT definitely will be here for a longer period only to evolve more in the coming years. So it is the right time that Landline Operators launch their own Mobile OTT app, which is their lifesaver.
Looking for a Mobile OTT Solution?
Read Also