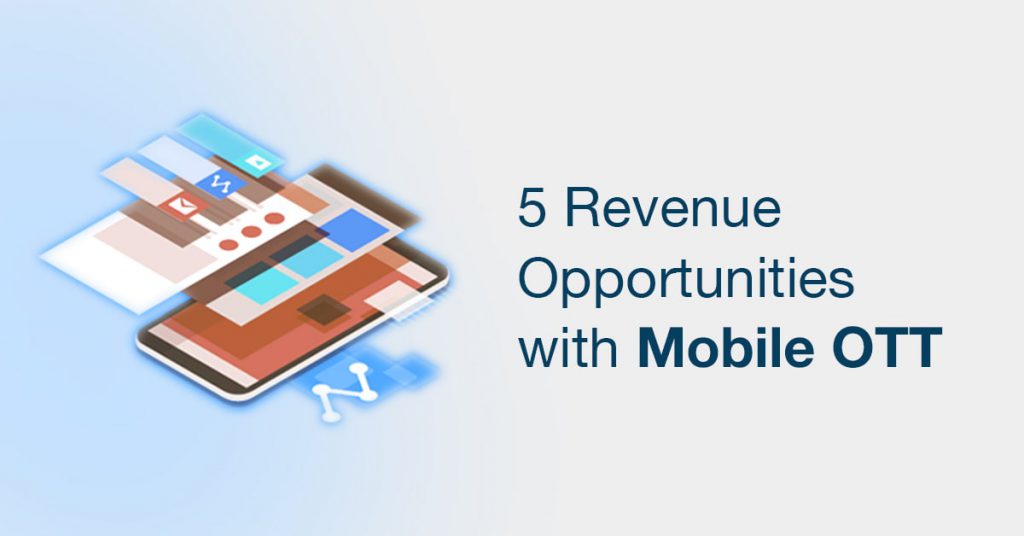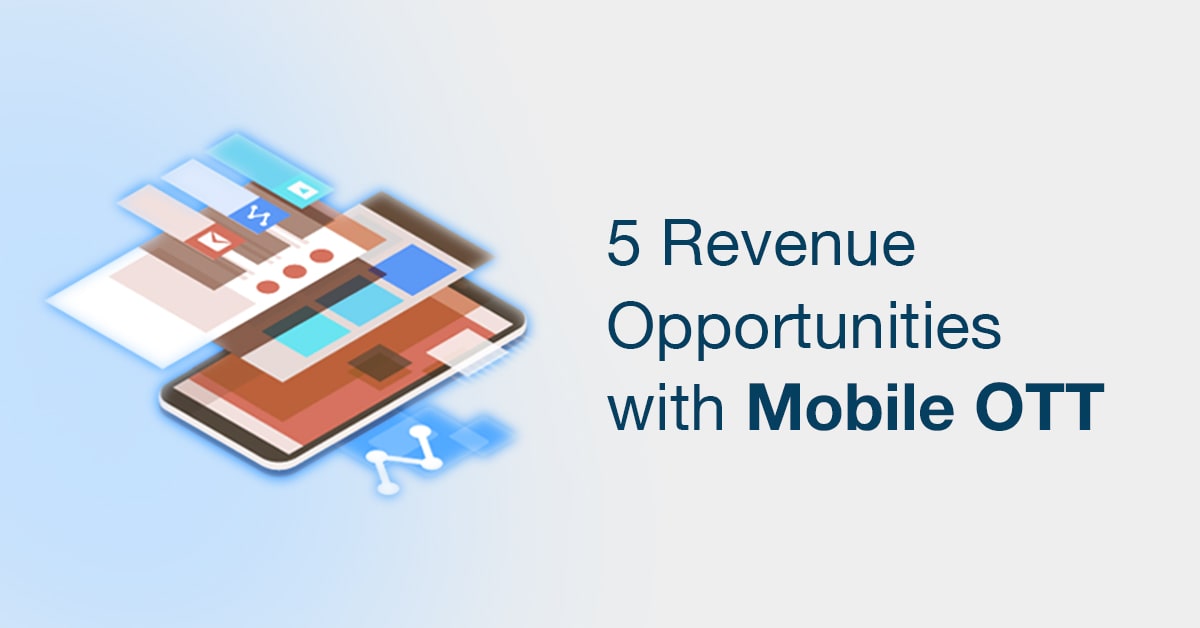 With the arrival of OTT Apps, the Telecom Operators have been battling with the losses these apps continue to cause to their business. Voice and SMS revenue of Telco's are hugely impacted by the free OTT apps like WhatsApp, We Chat, etc.
According to a new study of Juniper Research, Mobile Operator voice revenue will fall to $208 billion by 2024 from $381 billion in 2019, as users continue to opt for more flexible and free OTT (Over-the-Top) services.
Hence, keeping in mind the increasing usage of these applications, it has become imperative for telecom operators to create their own app availing  Mobile OTT Solutions from software solution providers.
But then the question arises, how can these apps help the Operators generating revenue when these are the reason behind the revenue loss? Well, there is a very simple answer to this – 'If you can't beat them, join them'. So, Telecom Operators and Communication Service Providers can reduce their losses by launching their very own OTT messaging app.
This OTT wave is here to stay for a long time because it has plenty to offer. With the kind of popularity it has attained, businesses can make use of it and find a way to garner more revenue. When you have your own branded messaging app to offer, the opportunities will widen for you. To start a business with OTT messaging app and generate revenue from it, a dedicated strategy is required.
Selecting the right OTT app vendor will put you ahead in the game. A white label Mobile OTT Solution offers you that chance to generate more revenue for your business in multiple ways.
Top 5 Revenue-Making Opportunities with Mobile OTT Solution
Mobile OTT Solution offers a huge opportunity for monetization for Operators and Communication Service Providers. Here are the top 5 revenue-making opportunities with telecom OTT.
In-App Advertising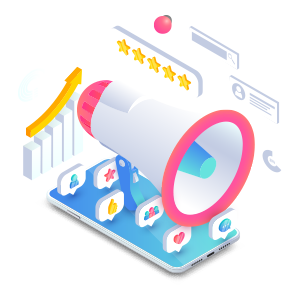 First and foremost, the most important and worthy option to make more profits is in-app advertising through digital marketing. Once you have an established user base, you can use that asset to your advantage, by offering advertising options to brands.
As the content consumption of users is increasing day by day, brands are finding newer and more concentrated ways for customer engagement. Now to drive traffic, multiple banner formats are in use for mobile app advertising.
Some of these formats include:
Interstitial Ads
Banner Ads
Video Ads
Native Ads
Text Ads
With these varied options, you can make a monetization strategy as per the target audience. The wide array of opportunities this opens for brands and companies, in turn, becomes monetarily beneficial for telecom operators and communication service providers.
Subscriptions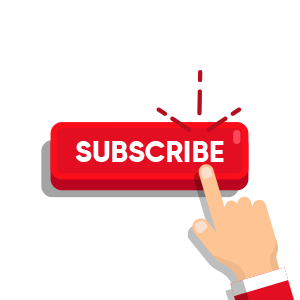 The telecom industry has been hit hard by this OTT wave. So, the communication service providers have no option but to expand beyond communications to create a sustainable monetization strategy.
Subscriptions are a great way to build up a consistent and reliable revenue stream. But keep in mind, the key to success with a subscription model is to provide constant value to the customers. The OTT messaging app needs to add new, useful and premium features consistently.
With this model, businesses can offer multiple plans with options to upgrade, downgrade and cross-grade too (when mobile app users can switch from one subscription plan to another comparable one).
Under the subscription option, Operators and Communications Service Providers can also offer business messaging for more convenient and efficient business communication. The idea behind offering subscription-based business messaging is to provide a direct communication platform for both small and large businesses.
People use various communication platforms for both personal and professional needs. And oftentimes, it is the same platform that an individual uses for both purposes. Therefore, keeping this in mind, businesses can add in some features like analytics or rich communication services and make them available for large enterprises as well.
Virtual Roaming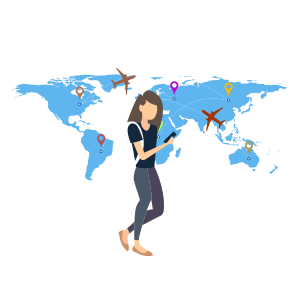 OTT Solution solves the problem of falling roaming revenues due to the high cost of international roaming charges to users. App-based Virtual Roaming Solution helps to saves up to 90% on roaming charges but also gives users the convenience of communicating with their local mobile number while travelling. 
From the businesses side, it improves customer loyalty as they can offer additional services such as video calls, web conferences, mobile money etc. besides roaming through mobile apps.
It's a very positive way to retain roaming revenue and reduce the costs of international roaming agreements with foreign Operators
In-App Purchasing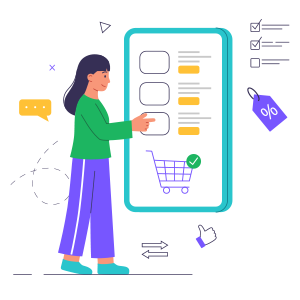 In-App Purchasing is another strategy that makes your OTT messaging app a powerful sales channel. However, as a service provider, you need to be aware that just because you are offering consumers a different purchasing path, does not mean they are going to take it.
The existence of this path merely does not push consumers over the finish line. The entire experience ought to be seamless, more convenient, and more enjoyable than other channels to make a difference and drive sales.
There are two types of in-app purchases, namely, Consumable and Non-Consumable. The Consumable type covers the in-app purchase of various consumable items (virtual items) that app users need to replenish while using the app like coins, virtual money etc.
Non-consumable types of in-app purchases relate to purchases that app users make once to expand the set of features the app offers like stickers, emoticons bundles, transferring payments, booking a reservation etc.
Over time in-app purchases have claimed a significant part of the app revenue and therefore is becoming a promising monetization strategy for OTT in telecom.
Integration with Other Platforms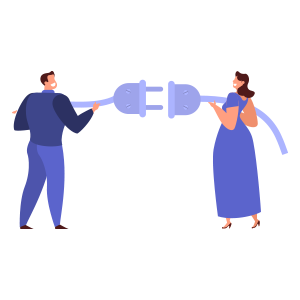 The telecom company is vying for customer stickiness, interaction and time spent on the app. The larger agenda – and a more critical one – for these companies is to get active users to spend more time on their OTT app and make it viable for revenue generation.
To keep them within the app's ecosystem, telecom operators and communication service providers need to broaden themselves to become larger platforms. By just introducing OTT messaging app that offers free services is not a strong revenue generation model.
So now, Telcos in OTT are moving away from simply being a provider of communication tools (chat, voice and video) to becoming a platform for content consumption, exchange of services and payment mechanisms.
Mobile OTT provides the additional opportunity for communication providers to know the users better through intelligent analytics.  This data can be used to influence your non-mobile business decisions and create hyper-targeted marketing campaigns. 
Looking for a Mobile OTT Solution?
Read Also
Note: This blog is updated and reposted with the latest information on 5th Aug 2021