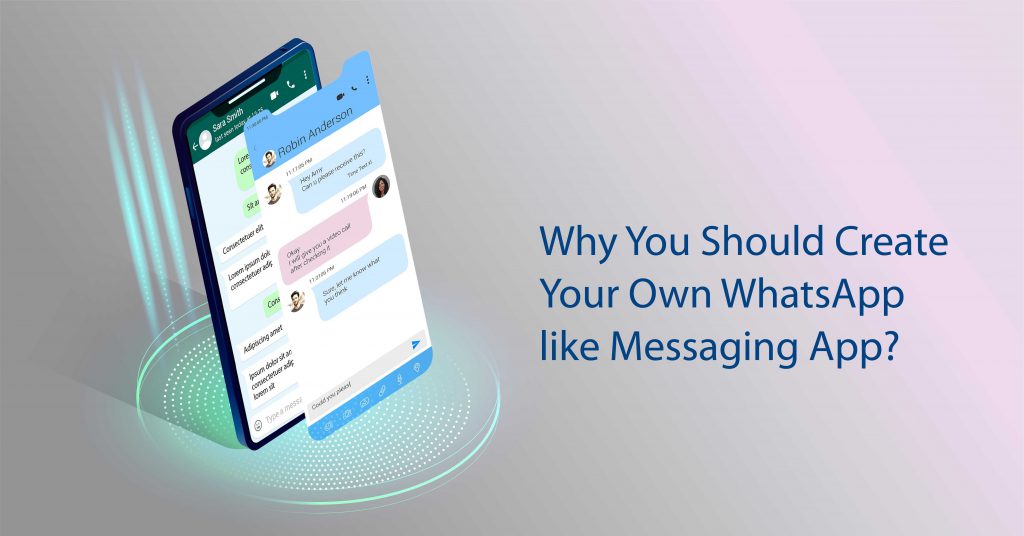 Creating Your Own WhatsApp like Messaging App
When you create your own WhatsApp like messaging app, you have the potential to enhance your business by generating good revenue. This is because of the growing trends of these messaging apps.
Mobile data & analytics company, App Annie, in its Q2 2019 Market Index Ranking Report states that WhatsApp is the third most downloaded app on iOS & Android platforms combined. Other apps like Viber, Line, and WeChat are also widely used across the globe.
Messaging apps like WhatsApp have made the communication process extremely seamless for service providers as they can provide a host of benefits such as file transfer, video call etc. For communication service providers also, having these types of app facilitates them to develop brand stickiness and open doors for additional revenue.
What Features you Should Look in a White Label Communication App?
Keeping up with the growing trend and the users feedback, messaging apps are shaped accordingly by their developers. It is the features of these mobile applications that attract and help service providers to retain users. Therefore, before starting a business and owning any communication apps, service providers must be confident about the features.
Messaging & Group Chat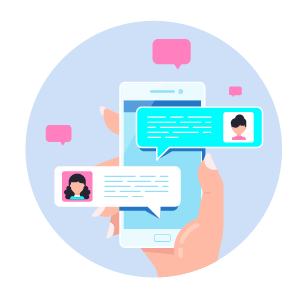 Instant Messaging is the primary feature of all OTT Messaging App like WhatsApp or Viber. This feature facilitates users to exchange message in a nearly real-time situation.
All the app-to-app messages are free of cost. Users only need an internet connection which is the basic requirement for these apps. One-to-One messaging and Group Chat enables users to communicate in real-time from different locations at the same time.
Users have various options to create groups and sub-groups, and also control the media sharing in them. This type of communication is very useful for personal and business purpose. Users can communicate with their family members creating personal groups.
Similarly, professionals can create groups of colleagues to share product or business related updates from time-to -time.
Registration
Registration is necessary for any user to start using these apps. The registration page in the app lets the users register and sign in. Authentication process via SMS, call or email verification follows the registration.
These authentications are necessary to ensure the validity of users. After successful completion of these registration process, users can start to set up their profile. This step requires the addition of their personal information and photos as per their preference.
Voice & Video Calling – with Group Calls
OTT Messaging apps like WhatsApp are not only restricted to the messaging feature. Although many apps may opt for any dedicated feature, it is also possible to include various other attributes as well.
While call charges are still high via traditional services, calls through these apps are mostly free of cost. Although there are some basic criteria to enjoy the free calling feature like the presence of internet connection and the requirement to have the same app on both sides.
Users can call their contacts for free from any country with an audio calling feature. Other features like adding multiple contacts and holding conference calls can also be enjoyed.
Video calling allows visual communication between users along with the audio. The users can further hold group video call conversations.
Contact Integration
Contact integration feature of the app syncs the contact of the user into the app. This process saves the hassle of adding each contact to the app separately.
Permission for adding the contacts is asked by the app when a user starts using it. Most OTT app nowadays have this feature as it provides users with some added convenience. Additionally,  your customers can directly search if his friends are using the same app.
Sharing Options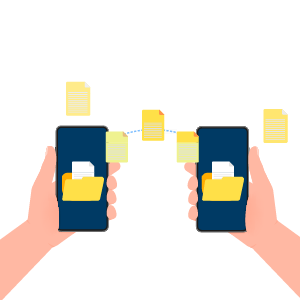 The option of file sharing is an essential one and it helps users in many aspects. Users can share all kinds of media and documents, namely images, videos, links, contacts, locations, voice notes, and files in other formats.
For personal usage as well as for business or professional purposes, this feature has its usefulness.
This feature offers businesses and professionals the flexibility to share their work-related files and necessary documents with a single tap from their phone at any time, irrespective of their location.
On the personal domain, sharing files make the whole user experience better and also enjoyable. Nowadays, stickers and memes are most trending in messaging app world.
Presence Management
People put status updates with texts or images etc. Also they check-out status of other people in their contact list. This feature is found in all the popular chat apps like WhatsApp, Facebook and many more.
Profile presence option is one of the most iconic app features. This must-have feature is beneficial for any present-day communication app. Presence management also includes stories and real-time updates as well i.e. the last time the user was online.
Dashboard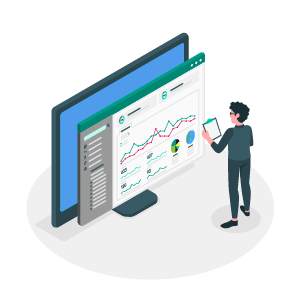 This is one most important features you need to take care of when you create your messenger app. The dashboard of the app will provide users with the options to add users to the favourites section for instant access. This feature aims to make the app more user-friendly. The segregation of the favourites from the rest saves app users time in scrolling and searching the app repetitively.
A search option in the dashboard of these apps is of further help to the user. This enables the user to search specific contact and start group conversations etc. It has a very easy-to-use interface.
When you decide to create your own WhatsApp like messaging app, you can think of going for advanced customization to offer essential features in your app's dashboard. This makes the app further user-friendly and subsequently helps it to rank.
Other Extra Features
Addition of extra features is subjective to individual choices. While building your own Messaging app like WhatsApp if you feel the need to include something different than the rest or something more than what usual apps are offering then it is totally up to you.
While the addition of extra features also has the potential for increasing the value of the app, it also has a downside. Too many features which are far from any immediate necessity may make the app clumsy.
Therefore, the extra features depend on each brand, whatever they choose to include in their app. It can include location sharing, self- the destruction of messages (after being read), customizable profiles (background colours, patterns, fonts, message scheduling and more).
9 Checklist of Creating a Messaging App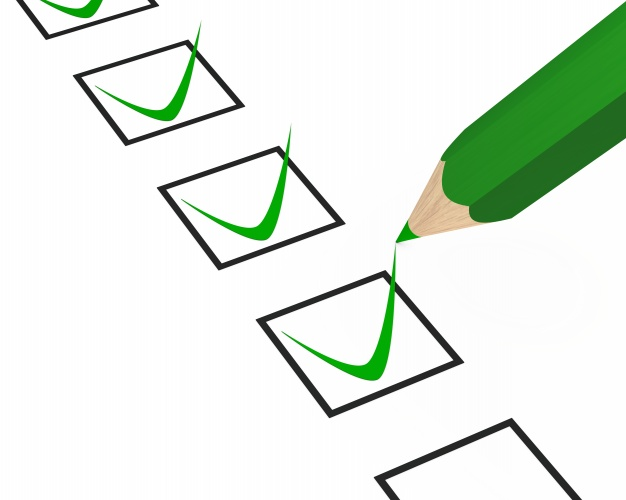 Make a comprehensive market and competitors analysis to identify the areas
Work on a unique selling proposition of your app that will create a difference in the market
Set your business goals very clear; what exactly you want to achieve
Avail the service of a software solution provider who will work on creating your messaging app
List down the features that you want in your app in phases
Create a user-friendly chat app UX/UI design
Test and upload your app in Google Play and Apple Store
Optimize your app, so that its visible to users from across the globe or your target geographies
Adopt monetization strategies
Benefits of having Own Branded Messaging Apps
White Label messaging app for example applications like WhatsApp have much more to offer than their regular counterparts. With the option of customization, businesses can add or remove features as per necessity. And apart from making your app user-friendly, personalisation and owning the app with your brand name will help to establish your business.
Disclaimer: The brand names used here are just for a reference purpose to explain the concept to readers.
Note: This Blog is updated with latest data on 21st June 2021