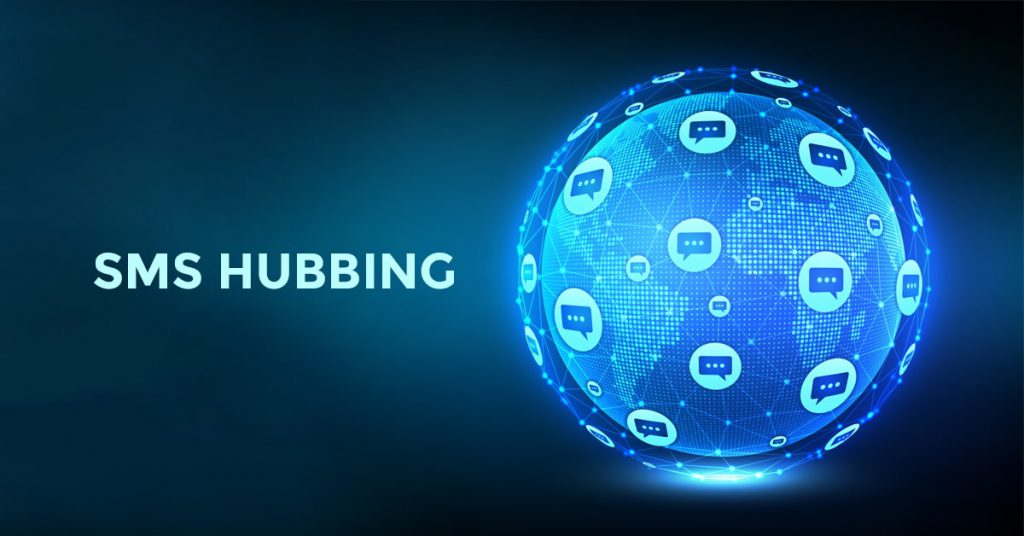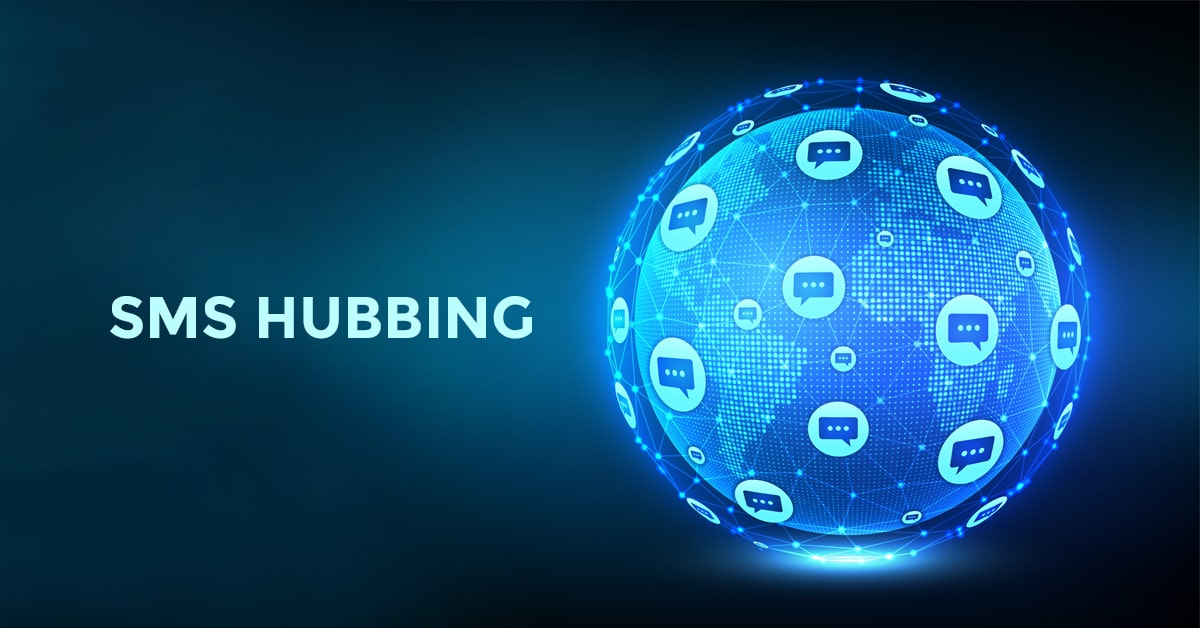 Do you have access to text messaging? Ask this question to anyone in the world, and the answer would be Yes! Today SMS is an essential form of messaging for business and personal communication.
Text messages are sent by nearly 5 billion people, which equals almost 65% of the world's population. The market value of the SMS industry is expected to reach USD 12 billion by 2025, making it one of the most widely used communication channels. 
However, the underlying infrastructure that enables SMS communication often goes unnoticed. One aspect of our daily communication that has faced persistent challenges is the international interoperability of SMS. There has been a limitation in the international interoperability of SMS for a long time because of how mobile operators globally are connected. For mobile subscribers to send and receive text messages worldwide, the telecom operators to whom they are subscribed must connect their networks.
The Challenge: Bilateral Agreements for International SMS Traffic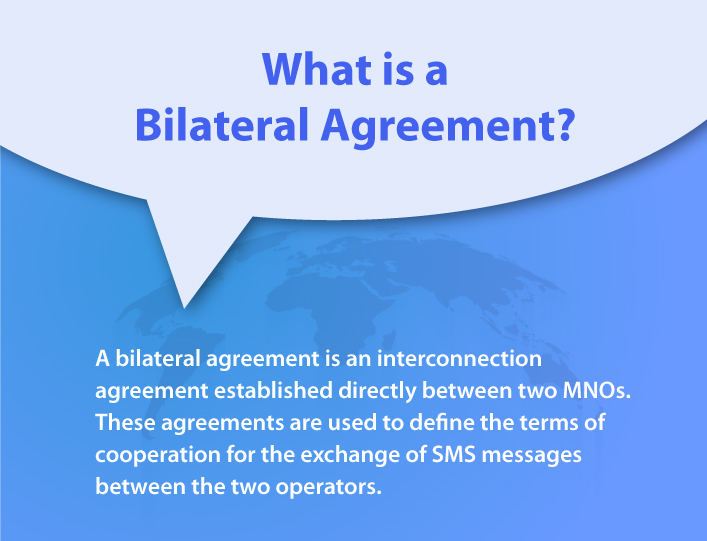 The implementation requires each operator to sign a complex bilateral agreement with other operators with whom they want to exchange messages. The main purpose of this agreement was to attain complete interoperability that facilitates each network to exchange messages with every other network.
Being a time-consuming process to set up multiple agreements between mobile operators, it limited the international reach of SMS. This is where SMS hubs come into play.
Introduction of SMS Hubbing: What is an SMS Hub?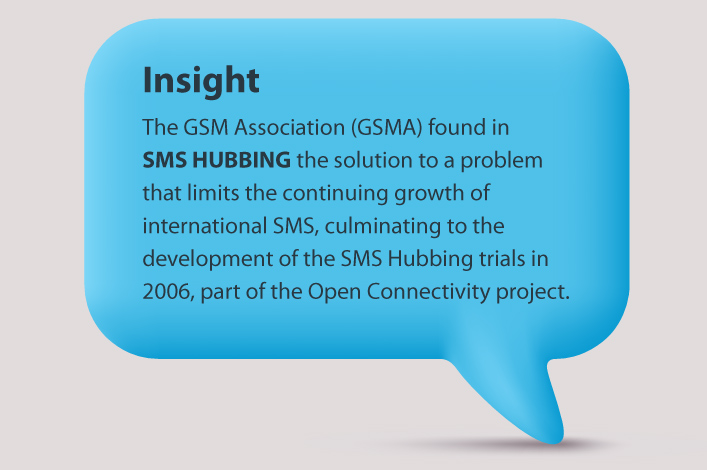 The GSM Association (GSMA) identified that the problem of multiple agreements can be addressed by SMS hubbing to prevent the challenges of international SMS. SMS hubbing solves this problem by implementing a new structure that streamlines the international flow of SMS.
The SMS hub is a transfer house from which SMS traffic is transmitted to the final destination. In layman's terms, the SMS hub acts as a central place that receives and sends SMS messages from several operators.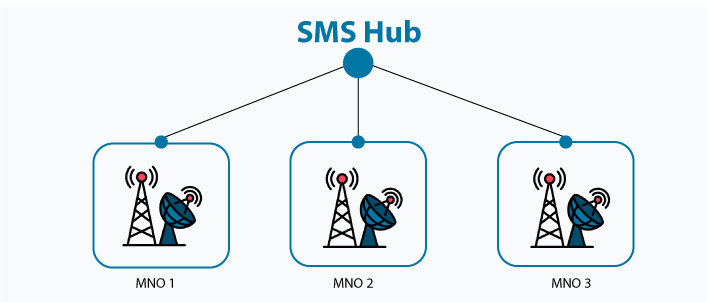 Hubs have agreements with multiple operators for sending and receiving traffic. This makes the process quite simple as MNOs now need to contact a few hubs instead of negotiating with worldwide operators. The hubs are responsible for handling the traffic of messages between networks.
5 Key Elements of SMS Hubbing
To understand the concept of SMS Hubbing fully, let's break down its core components one by one:
SMS Gateway
You can consider this as an interface between the SMS Hub and various mobile network operators. SMS Gateway is the central unit of the SMS hub. Various types of operations including receiving, routing, and transmitting the SMS messages are done by SMS Gateway. 
Mobile Network Operators (MNOs)
These are independent communication service providers that provide wireless voice and data services to mobile phone subscribers.  
Aggregators
These are intermediaries that help SMS traffic route efficiently. They work closely with MNOs and SMS Hubs and look after the commercial aspects of SMS delivery. 
Roaming Partners
These are also Mobile Network Operators but they handle international SMS traffic. These MNOs collaborate to ensure the seamless delivery of SMS messages over international networks.
Interconnection Agreements
MNOs, Aggregators, and SMS Hubs have legal and commercial agreements between them. These agreements define the terms and conditions for SMS routing and billing. 
Benefits of SMS Hubbing
SMS Hubbing makes broad international SMS coverage convenient for MVNOs, Mobile Operators, and other SMS service providers. Some of the core benefits of SMS hubbing include:
It makes global connectivity of operators easy through a single point of contact. This ensures that SMS messages are delivered globally even if the sender and receiver are on different networks in different geographical locations or countries. 
Mobile Network Operators connect to the SMS Hub, and the hub in turn has established connections with various other MNOs. This connectivity of the SMS Hubs simplifies the process of routing SMS traffic to different destinations, as the hub takes care of the required connections. 
SMS Hubbing enables operators to connect to independent SMS hubs. This helps them abstain from signing multiple bilateral agreements, which is a time-consuming process. By offering a streamlined approach, SMS hubbing simplifies the administrative and legal complexities of the SMS ecosystem. 
Setting up multiple agreements is a costly affair. SMS Hubbing helps prevent these costs by aggregating SMS traffic and optimizing routing. This results in a significant reduction in operational costs.
SMS Hubbing platforms often support a variety of protocols and standards, which makes it easier for MNOs with diverse technical infrastructures to connect and exchange SMS messages. 
SMS Hubbing minimizes the risk of SMS failure or delays in delivery to ensure reliability for critical communications. It makes use of backup and failover mechanisms, optimizes message routing, and adheres to industry standards. 
SMS Hubbing reduces message transmission time by offering efficient routing and connectivity. This contributes greatly to the swift delivery of messages and ensures that messages reach their intended recipients as soon as possible. 
Enhanced Customer Service
SMS Hubbing improves the reach and reliability of SMS messages. This is because the likelihood of messages getting delivered promptly and accurately is quite high. This helps in enhancing customer service and user experience. Just imagine how useful it would be for businesses that rely on SMS as their primary mode of communication with customers. 
How SMS Hubbing Works?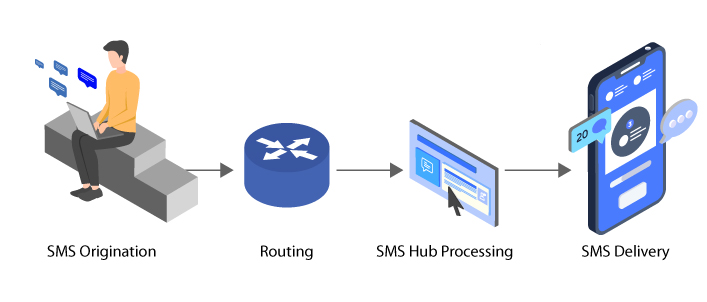 The user composes the text message and sends it from their mobile device. The message is then forwarded to their home Mobile Network Operator i.e. MNO. 
For the transmission of international SMS messages, the messages are routed through the SMS hub. 
The text message is received by the SMS hub from the MNO. It starts processing by analyzing the destination phone number to identify its network. Using this information, the message is routed to an appropriate operator. 
The receiving operator delivers the text message to the recipient's mobile device. 
How to Choose the Right SMS Hubbing Solution?
Selecting the right SMS Hubbing platform can set the long-term direction of your company. Pay attention to the below-mentioned aspects: 
Vendor Selection
Make the vendor fully understand your requirements. Ask them about their past projects and future goals. Communicate thoroughly and take your time to make a decision. The outcome of your evaluation will determine whether you opt for a single platform as your dependable choice or continue switching between platforms.
Features & User-Friendliness
An intuitive and user-friendly solution will take less time to implement and to get started. Also, you need to figure out which core features your business will need and which aren't needed. If you are a wholesale SMS business, then you can find SMS hub platforms with features like direct SMS termination, SMS coverage through a broad segment of API interfaces (HTTP, XML, Android, etc.), and a direct connection to most worldwide carriers. REVE SMS platform simplifies SMS interoperability allowing operators and service providers to handle a large volume of SMS traffic.
References
Testimonials act as social proof of the credibility of the service provider. Try to find verifiable testimonials from previous clients. It will help you ease any doubts or concerns you may have about the service. Ultimately, testimonials can help you feel more confident in your choice. 
Pricing & Liscensing
Always watch out for the full cost of a product. Besides the licensing or subscription fee, there may be some other expenses too. This may include maintenance, support, bandwidth, updates, new releases, etc.
REVE SMS Platform is a reliable vendor with 18+ years of experience in the telecommunication industry. We are your one-stop solution for SMS Hubbing, A2P SMS, Campaign Management, and Two-way Messaging, offering both 'licensed' and 'hosted' versions. 
Last Words
The demand for global communication is continuously increasing. This underscores the critical role of SMS hubbing in facilitating smooth and affordable messaging. Have further questions about SMS Hubbing? Interested in kickstarting your Bulk SMS business by partnering with industry experts? We invite you to sign up for a free demo to receive all the assistance you require.
Read Also
Note- This post has been updated with the latest information on 02-11-2023.