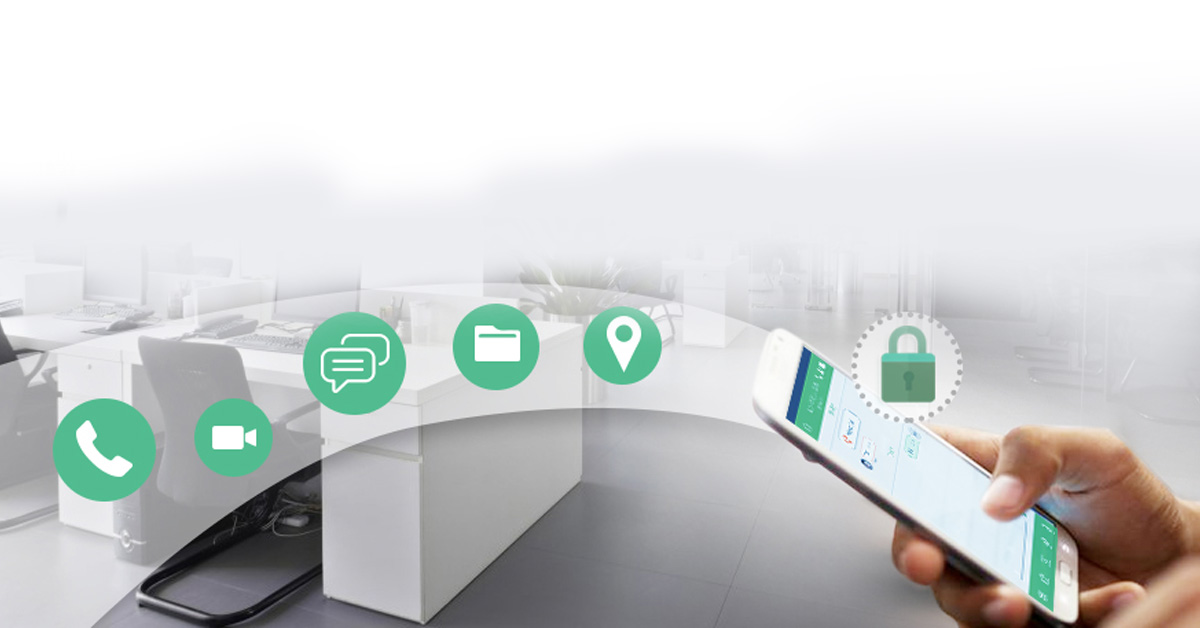 72% of UK enterprises have banned the use of public instant messaging (IM) software due to security fears, discloses a survey published by ProcessOne. (Source- HSL Mobile)
Does your heart beat faster when you think about your enterprise messaging security? The fear is obvious! Because, only 'secure' enterprise instant messaging can progress your workflow and efficiency, collaborate your employees without any hesitation, and help to make an overall productive team. The National Business Research Institute explains that a whopping $370 billion is lost annually due to disengaged employees (Source- QuickBooks)
Why is there a Need of 'Secure' Enterprise messaging?
With the progress of time, enterprise communication has been fast-paced where instant messaging technology has become a major communication tool. IM has moved out from the personal bed room towards the broad network of complex, secure and multiple level organizations like government offices, banks, law firms, and hospitals. Besides, it allows company employees to share internal data in a fast, reliable and friendly way. In other words, IM indeed is an informal real-time communication which wipes out the email formalities and obligations.
As most of the global enterprises are now dependent on instant communication for its cheap and easy-to-go features; it's high time we gave priority to the safety of instant enterprise communication.
But, is there any 'magical secure enterprise communication app' in the market which can provide military grade security for your enterprise communication?
Are Third-Party Messaging Apps Safe for Enterprise Communication?
Mostly, enterprise instant communication takes on different formats such as voice calls, video calls, instant messaging using free messaging apps like Skype, WhatsApp, Viber, Slack, Messenger, etc. However, these third-party server based apps can easily monitor your secret communication!
And, some recent data breaching news adds extra weights on the safety of using free app for sensitive communication! Did you know that data breaches exposed 36 billion records in the first half of the year 2020? Further, it is estimated that 45% of breaches featured hacking, 17% involved malware and 22% involved phishing attacks. While the average cost of a data breach is $3.86 million as of 2020, the average time to identify a breach was 207 days ( Source ). Such alarming and worrisome statistics reveal the importance of secure communication in today's unpredictable enterprise landscape.
Let's take a look at some more news about high profile breaches that made headlines:
It's absurd right? You never know, the next news coverage may be on your secret enterprise conversation breaching! That's why there is a saying, "Safety Is a Choice You Make"!
Top Benefits of a Secure Enterprise Instant Messaging App
Let's look on why Secure Messaging App can be a strong safety guard for enterprise communication:
Secure Transmission of Valuable Internal Data
Data safety should be a primary concern for each enterprise and the first thing to understand is, "what is confidential data?" Generally, confidential data include customer information, personnel related matters, contracts, information relating to product development and innovations, as well as business strategies.
For example, you have a new deal plan on your service. Now, you need to discuss the plan with the branch heads of your company through a meeting. So, this meeting agenda and contents are highly confidential. Now, if you choose to use a free Enterprise instant messaging app for the video meeting, wherein you'll share your plan over a third-party security management, files might get stolen or an unauthorized third-party might be snooping. This will be a great loss for your enterprise. Isn't it?
So, before an organization processes any sensitive data through instant communication, it must be through a secure enterprise communication app which can keep clear of unsafe processing, accidental loss and damage to any confidential data.
Guarantees Ethical Transparency to your Client
Once again, trust is the core of any business and without trust, a business owner can hardly survive in the long run, right? Therefore, it is important to ensure privacy of your clients' business data.  Once your valuable clients decide to share private information with your company, it's your ethical responsibility to provide relevant confidentiality standards.
But how can you ensure that? For ensuring enterprise communication data safety, the server of your messaging app must be installed within your own premises.
Takes Care of your Company's Reputation
In recent years, cyber security topped the headlines and questioned many enterprises' reputation. What kind of damage a data breach actually results in for a company's bread and butter? A report created and assisted by Forbes and IBM consecutively shows that becoming the victim of a data confidentiality break can cause up to 46% reputational damage to a company.
In another survey done by PricewaterhouseCoopers (PwC), the leading audit and assurance company in cyber security domain, it was found that 69% of consumers believe that the companies they use are vulnerable to cyber-attacks. Also, it was found that 87% of consumers are even willing to walk away and take their business elsewhere if, or when, a data breach occurs.
These numbers highlight why securing enterprise communication should be one of the major duties for an organization. Enterprises can ensure privacy using an enterprise instant messaging app which offers an authentic app registration process with the help of additional authorization layers like: Employee E-Mail ID or Mobile Number.
Secure Enterprise Communication App, what effective features should it have?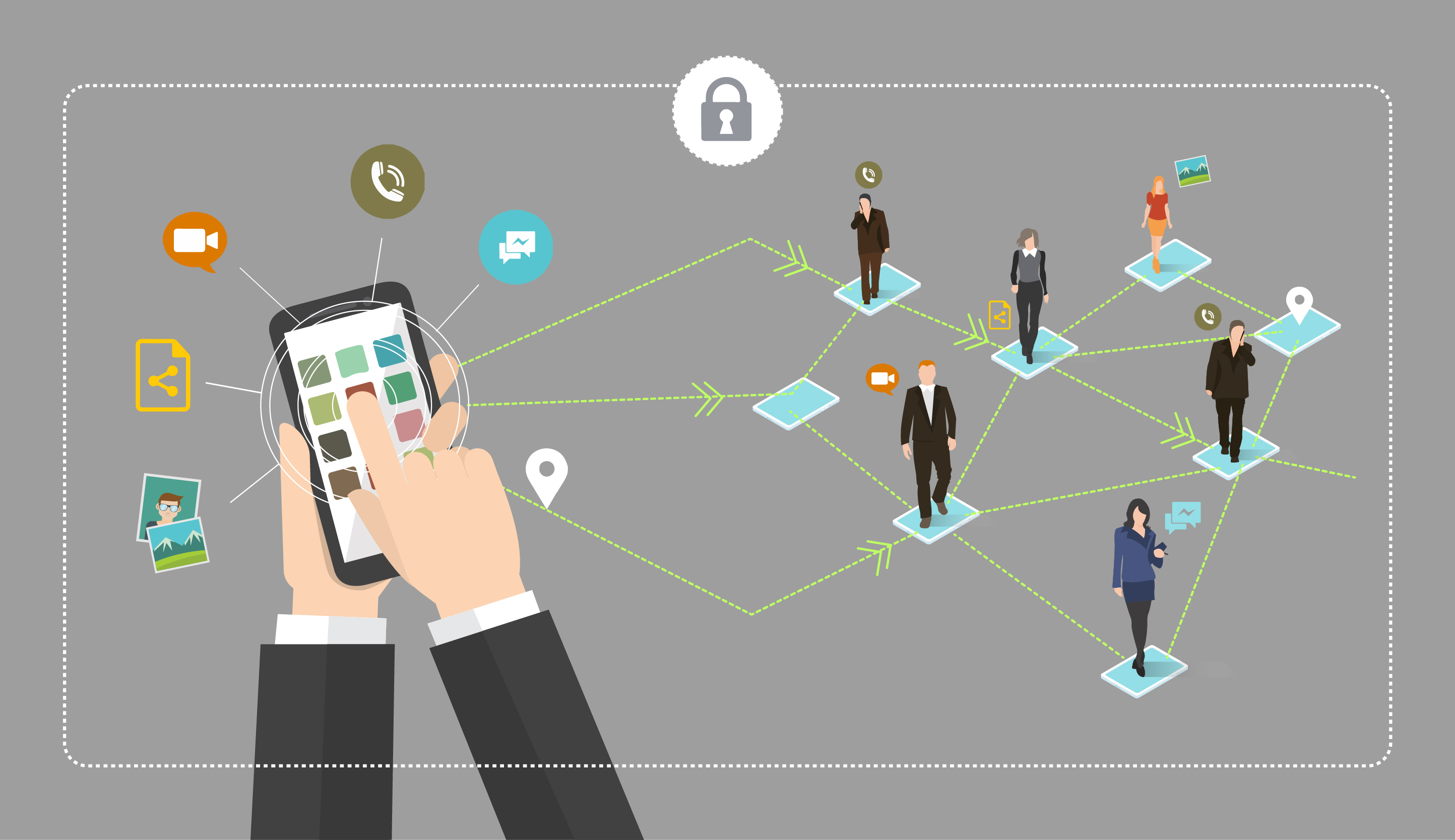 Well, so far it's clear that to survive in the long run you have no choice but to avail yourself of a branded, secure enterprise instant messaging app. In the race to keep your data secure, messaging app developers try hard day & night to innovate magical features in the secure communication app.
So, what are the must-have features in an all-rounder Secure Enterprise Communication App? In terms of security, the app should support:
Military Grade security through advanced encryption techniques such as 1024 bit encryption for security of classified business information
Server installation in the owner's own premises so as to have complete control over the data storage, implementation and security policies.
Controlled and authorized registration process for each and every user
Besides security, a full-fledged enterprise communication app should also have:
White label branding to add extra spice in the internal communication
Cross platform support including iOS, Android, Windows and Web
Advanced Features like other free apps such as instant messaging (IM), audio/video calling, group chat/call, file sharing, etc.
Location tracking apart from advanced directory service
Compatibility in any network like 4G, 3G, GPRS, EDGE, CDMA, Wi-Fi and even across low-bandwidth areas.
Ready for a Better Secure Enterprise Communication App?
REVE Secure Enterprise Communication App is a reliable and cost-effective solution for enterprises across a wide range of industries. Choosing REVE Secure, you get a secure and convenient messaging platform that ensures faster yet real-time communication and collaboration which ultimately improves efficiency. Get in touch with us today for more information.

Read Also
Note – This post has been updated on 18-02-2022.