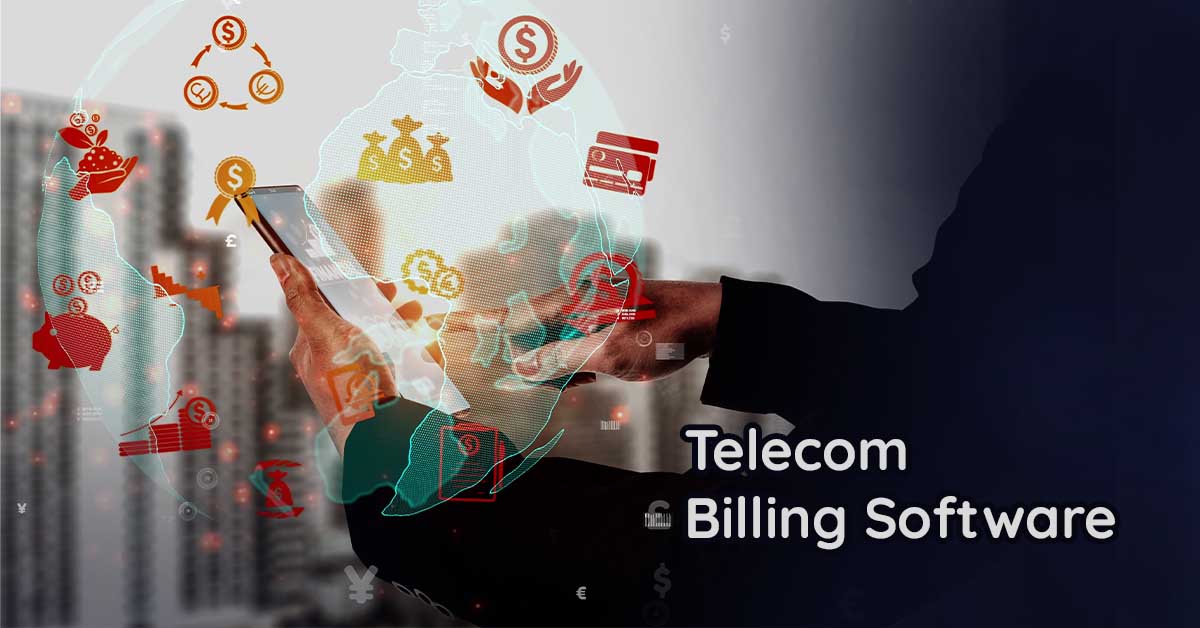 Telecom industry has been witnessing continuous tremendous growth for some time now. But it comes with a lot of challenges, one of which is billing related concerns amongst consumers and telecom operators. Within the telecommunication space, billing is a lot more complex as there is dealing with numerous customer data. Manual billing can result in consumption of too much productive time and wastage of resources. Automated billing software is therefore used and preferred by most of the businesses.
Advantages of Telecom Billing Software
In this post, we are going to learn about the benefits of having a telecom billing software for a business:
Reduces Billing Faults
There is no denying the fact that billing is a much more complex process than it looks. Moreover, telecom companies cannot afford errors or miscalculations when it comes to billing. On one hand, billing is directly associated with the trust of their customers and on the other, it also impacts the finances of the company. A reliable telecom billing software guarantees that the final bill received by the customer is completely error-free. While the chances of human errors are significantly reduced, systems with features like identical record checking can dramatically eliminate wasted costs and lost income.
Competitive Advantage
Today consumers want to avail fast paced services in every sense. Even when it is about paying bills, they don't want to stand in long queues for their turn to come and waste their precious time. Paying bills online is a much convenient way as it saves both time and effort. A telecom company can certainly gain competitive advantage by using an automatic billing system and providing customers with the convenience they are looking for.
Availability of Detailed Expenses
Most of the customers prefer to optimize their calling expenses which means they want to check each and every telecom related service transaction in their bills. This information can be in the form of time, date and duration of calls, internet data expenses, etc. All such details can be easily provided to the customer by using a telecom billing software.
Quick and Timely Bill Generation
Telecom billing systems can automatically prepare bills and generate invoices within the blink of an eye. Now when the end of the month arrives and it is time for subscribers to pay for their monthly services, telecom companies can reach customers without any delay. If all the billing and invoice work is done manually, then it becomes impossible to send invoices to customers within the right time window. This can lead to frustration as customers will not have sufficient time to arrange and pay the money.
Customer Data Remains Secure
With the advancements in technology, hackers are also getting proficient in their attacking techniques. They are always in search of information related to customers such as banking details. These days, most of the customers prefer to pay their bills online which is a golden opportunity for hackers to steal customers' data. But as a telecom service provider if you provide your customers with advanced billing software to keep their details safe winning their trust.
Provides Reliable Insights
The data generated by a billing software can be of tremendous value for the management of the business. Having detailed and reliable data in a well-organized form can provide management with the visibility and insights required to make informed decisions about business budgeting, forecasting, etc.
Telecom Billing Software – A Must-have for Efficient Business Management
According to research by Statista, mobile data traffic worldwide has grown from 28 exabytes in 2018 to 62 exabytes per month in 2022, with no sign of slowing down. The same is the case with data transfer over all internet access technologies. With all the complexities that come with the process of billing, it is evident that a VoIP billing system is imperative to bill the ever-growing exabytes of data and make the whole process easily manageable for the telcos.
Get Powerful & Efficient REVE iTel Billing Software for your Business
REVE iTel billing software comes with real-time billing capabilities that can boost your growth in the competitive market and ensure customer satisfaction. Some of the highlighting features of our iTel billing software are:
It supports prepaid and postpaid billing facility
Offers an easy-to-use user interface for efficient management
Its monitoring dashboard allows comprehensive analysis of various parameters
It has an secured interface with 2FA, user wise roles and IP restriction
Client management is extremely easy
Rate plan management is no more a hassle
Advanced reporting helps in tracking and optimizing processes
To know more about iTel Billing Software and iTel VoIP softswitch, please get in touch with us.