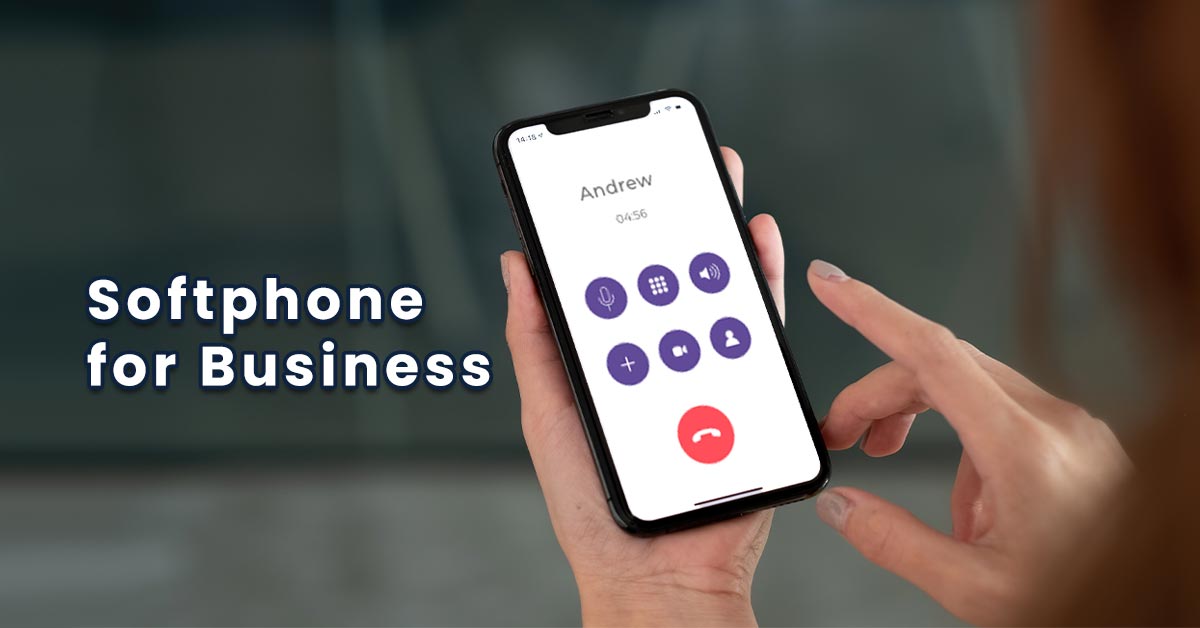 Softphones are a must to have communication tools for businesses these days. These are an easy and cost-effective way to make and receive calls over the internet. This is why softphones have proven themselves to be a much better choice than those traditional landlines. In this post, we are going to discuss the underlying revenue and business growth opportunity for communication service providers using softphones.
What are Softphones and How do they Work?
A softphone is a piece of software, typically a mobile app that allows a user to make internet-based calls from the device. Softphones usually have a user-friendly interface and function almost similar to a landline phone.
To use a softphone, the user must have an internet-enabled device. This could be a computer, mobile phone, or tablet through which the calls can be made using the app or the web version of the software. Also, the user must have access to a VoIP headset, microphone, or speaker on their device.
Features Offered by a Softphone for Business
A softphone allows users to do the following:
Make and receive Audio/Video Calls
Manage contacts – adding, removing, blocking contacts
Instant Group and one-to-one messaging
Media sharing – files, photos, and documents
Location Sharing and tracking
Personal DID numbers
While there are several other features that a softphone can offer, it is all up to the requirements of the business. The very next question that comes to mind is how to create a softphone for business? Let's find the answer.
How to Create a Softphone for Business?
Well, there are two approaches to creating a softphone for business. Let's discuss them.
Create the App from Scratch
The first way is to hire your team of developers, designers, testers, and other resources to execute the software development process. You need to make sure that your resources are skilled and experienced so that you don't have to spend time and money on training them. Further, you need to understand that executing the development project yourself carries a lot of risks of bugs and errors that can appear during any phase. 
Opt for a White Label Softphone for Business
Certainly, every business wants to save time and money when it comes to software development and white label solutions are a perfect answer. A white label softphone solution is a ready-made software or app that is developed by a software provider such as REVE OTT. Investing in such an app would simply mean that all the hassle of software development gets eliminated.
Benefits of White Label Softphone
A Customized Product
Another benefit of opting for a white label solution is that you get to customize it the way you want. The look and feel of the app can be tweaked as per the image of your business or brand.
Significant Savings in Time
We cannot demean the value of time. White v label solutions help in significant time savings as the product is already developed and only a little time is needed for customization.
Reduced Costs
When it comes to cost savings, a white label softphone would be a big yes as you only need to pay for the service and not the whole development process which is quite expensive.
Which Platform is Best for a Softphone?
Today, mobility is a necessity. People use different types of devices to communicate. Due to this, it becomes important that the softphone you choose must be able to support some of the major platforms such as Android, iOS, Windows, and a web version too.
REVE OTT – A Reliable and Advanced Softphone for Business
REVE OTT is a VoIP-based white label mobile OTT app that allows communication service providers to have their branded communication app and launch the service on their existing network. Some of the most useful features offered by REVE OTT are:
High-Quality Audio & Video Calls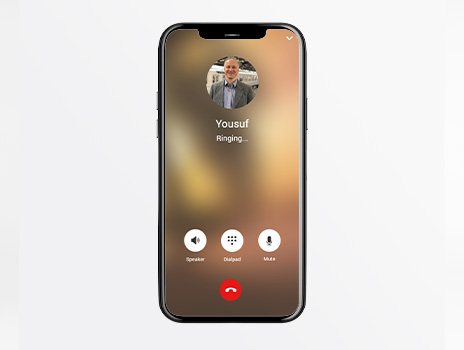 App users can enjoy high-quality audio and video calls just from anywhere around the world. No disturbances or pauses offer them a superior calling experience.
 Encryption for Calls & Messages
With end-to-end encryption for calls and messages, user data remains completely safe from cyber threats. It offers assurance to your users that they are in safe hands. 
Instant Messaging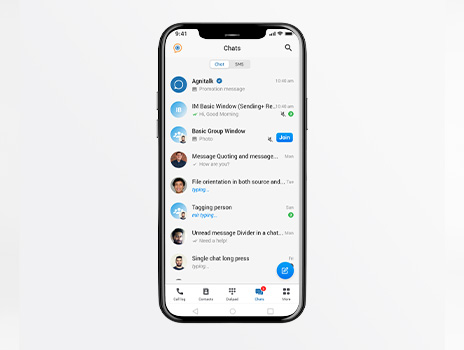 With this feature of white label chat app or custom app, your users can communicate with each other in real-time. One-to-One and Group messaging along with stickers and emoticons make conversations more interesting. You can read our post on How to create a messaging app like WhatsApp?
Media Sharing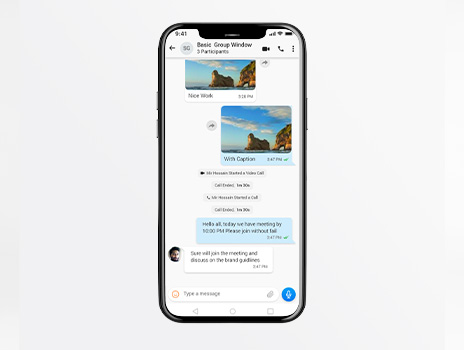 This feature takes communication between users one step further. They can easily share files, photos and, videos for both personal and professional use.
Calling Minutes Packages
Users can avail calling packages of different countries such as the US, UK, etc., as per their needs. It lets users enjoy longer calls and more minutes at lesser rates.
Location Sharing & Tracking
This feature makes address tracking a lot easier. Users can share their exact location with others without any location restriction.
Referral Credit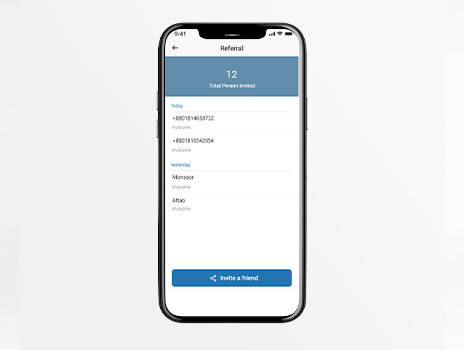 It's a great way to step-up your sales and marketing initiatives. By referring the app to friends and families, users can earn referral credit which they can use for recharging, etc.
Web Messenger
This feature lets you provide your customers with a superior communication experience. They can enjoy messaging, voice/video calling and, file sharing even from a PC.
Virtual Roaming Solution
You can offer mobile subscribers access to international roaming services using this feature. It saves your precious time and money as there's no need to build a mobile roaming network from scratch.
Multiple Recharge Options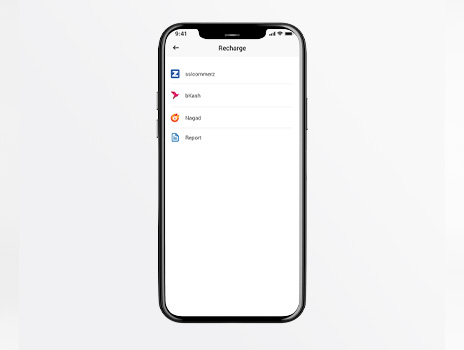 App users can recharge their accounts easily using any of the 3 available payment options – Credit/ Debit Card, PayPal and Recharge Card.
Auto Sign Up
Softphone users can sign up to create their accounts instantly using this feature. It automatically turns their mobile phone number into their PIN for a hassle-free onboarding into the app.
Benefits of REVE OTT
White Label & Customizable
You can customize REVE OTT in terms of app version, skin, language and settings as per your brand's image. Certainly. This helps in gaining an edge in the OTT market.
Best Quality in Low Bandwidth Areas
REVE OTT let users enjoy crystal-clear high-definition audio and video calls just over any connection. Even restricted networks and low bandwidth areas are not a problem!
Faster Calling & Messaging
Make uninterrupted voice/video calling and messaging by using appealing emoticons, easy media sharing, instant location tracking and much more with just few taps.
New Revenue Streams
With customized OTT app and service, REVE OTT opens doors to several new opportunities to capitalize on your existing user base and generate new revenue streams.
Want to Develop Your Own Softphone?