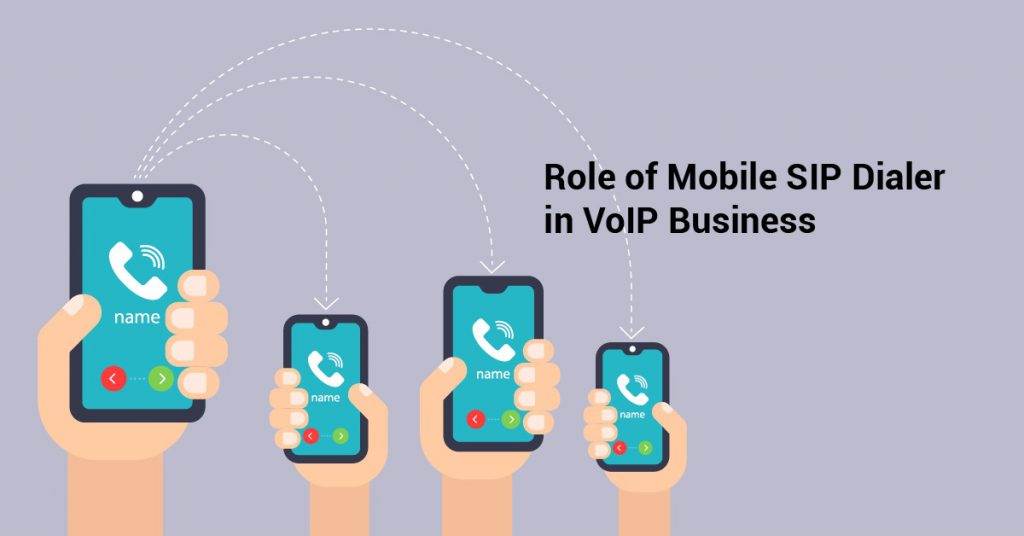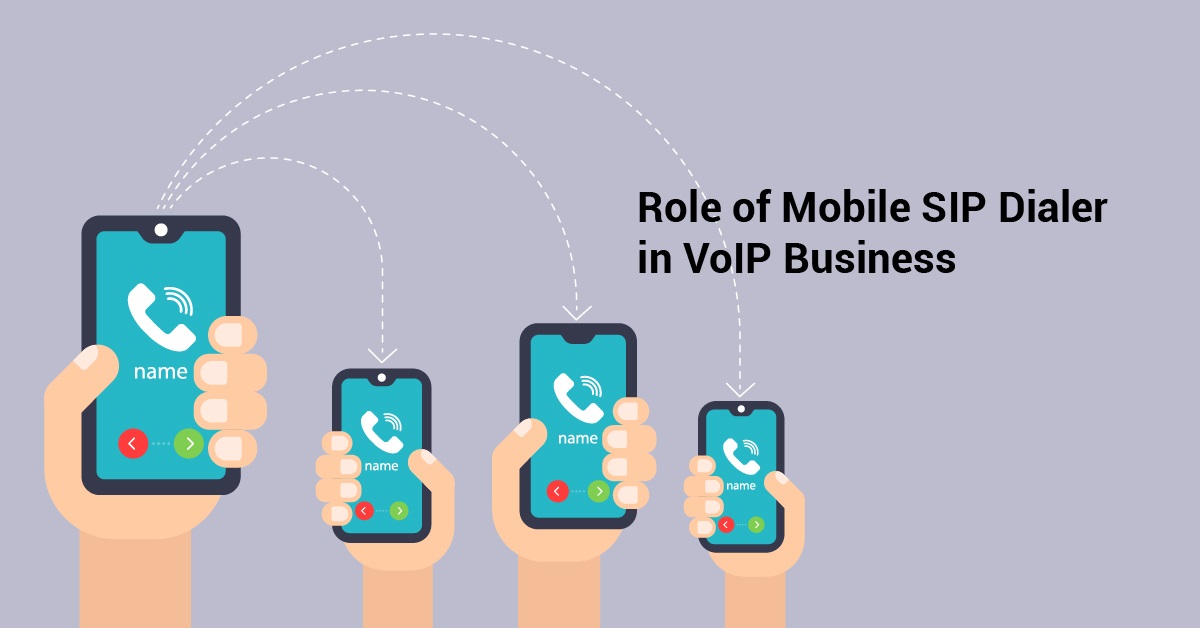 Mobile SIP Dialer can be considered as the lifeline of VoIP business and an indispensable part. It enables VoIP Service providers to offer feature-rich calling services along with various other features such as instant messaging, mobile recharge, value-added services to name a few.  VoIP call rates are much low compared to regular GSM calls, which makes it a preferred choice for users. As calls are made over the internet, the call rates are low.
Mobile Sip dialer is the best combination of VoIP and mobile technology. It is also known by different names such as softphone or VoIP application. Along with a mobile VoIP application, softswitch and routes are other components required to set up a VoIP business. Sofswitch helps in connecting the calling party with the called party, which also acts as a backbone of VoIP business.
How End Users Make Call Using a Mobile Dialer?
In order to make calls using a mobile dialer, a user needs to download the application from the service provider's website or Google Play/App Store. Users can sign up using their mobile number, which is the operator code or any other code provided by their service provider. There are two ways of making calls using a mobile dialer by any end-user.
App to App Calls
With a mobile dialer application, users can make calls to other users who are on the same platform, which means they must be using the same app. Usually, app to app calls are free but users need an active internet connection for the same, which can be a 3G, 4G or WiFi Connection.
App to GSM Calls
Mobile SIP Dialer is an excellent application to make calls to landlines and GSM mobile phones. However, these calls are not free and require a calling balance which is provided by the service provider. VoIP Calls are much cheaper compared to regular GSM calls.
Purchase Options of Mobile SIP Dialer for VoIP Service Providers
There are two ways by which mobile dialers can be deployed in a VoIP business – Hosted and Licensed Models.
Hosted Dialer: A hosted dialer is a type of solution availed by VoIP service providers on a rental basis. Here, as a service provider, you need not buy the software but can take the same on a monthly rental basis. If you have budget constrain, you will find this option best.
Licensed Dialer: In a licensed model, service providers usually need to buy the mobile VoIP application by making a complete payment or making the payment in 2-3 parts.
Whitelabel and Customized Mobile Dialer
Mobile SIP Dialers are available in customized form, where usually service providers can get their mobile app customized as per their requirements from the software solution provider. As a service provider, you can get your required features in the mobile VoIP application. Price may vary depending upon the level of customization.
In the case of Whit label solution, you can get your mobile dialer designed based on your brand clolor adding your logo in the same. Whit label is a great way to showcase your brand among your customers.