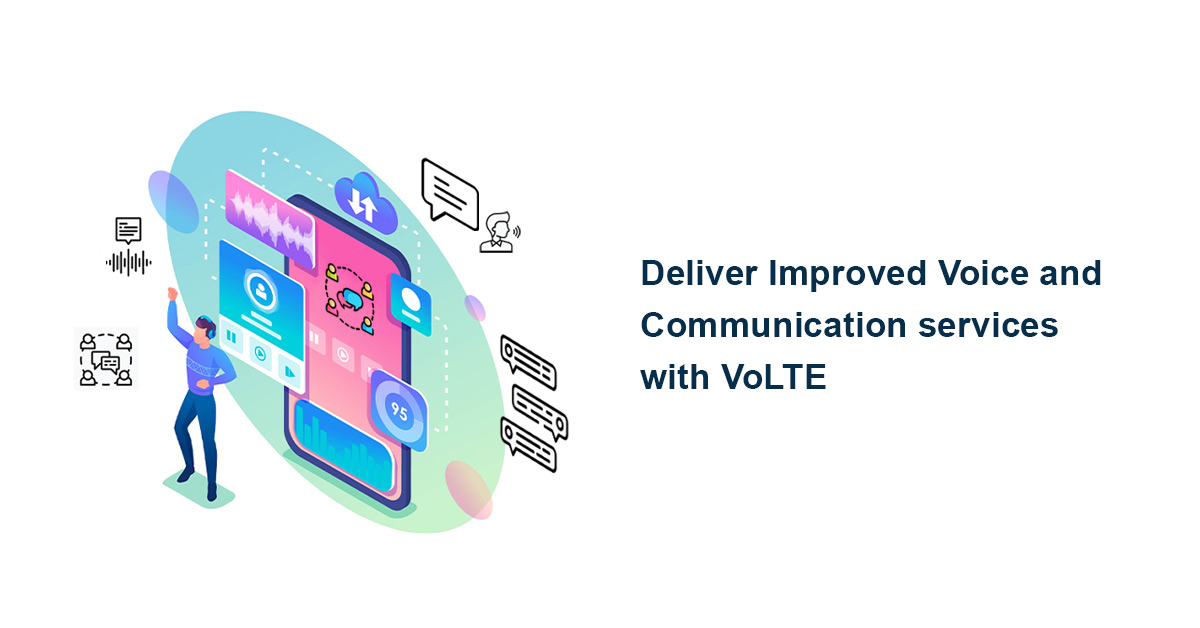 We have come a long way in terms of cellular network technology. However, amidst all the advancements, experiencing poor quality voice calls still persists as an issue. Crackling, Jitters, dropped syllables and connections that keep cutting out are some of the most common problems that annoy mobile phone users during voice calls. With more people adopting 4G LTE devices, one of the most effective ways to deliver high quality voice services is by migrating to VoLTE i.e. Voice over Long Term Evolution and VoWiFi i.e. Voice over WiFi. Let us take a look at what this technology is all about.
What is VoLTE and VoWiFi?
VoLTE and VoWiFi are technologies that allow you to make calls over the internet. As the name suggests, Voice over LTE relies over one's phone's data connection to make calls while Voice over WiFi makes use of a WiFi connection for calling. More? Both these technologies make use of the phone's default calling application rather than needing any third-party apps.
Advantages of VoLTE and VoWiFi
According to GSA or Global Mobile Suppliers' Associations, 66% of mobile users have 4G LTE connection as of January 2022. With the rising number of 4G connections, how does the VoLTE and VoWiFi technology benefit? Let's see:
Superior Audio
Activating VoLTE can significantly improve the quality of the voice calls as compared to 3G or 2G connections. It is because it enables high definition HD voice quality which makes the overall calling experience much richer. So not only callers can hear each other clearly but can also understand the tone of voice easily.
Faster Call Connection Establishment
Compared to 2G and 3G networks that are circuit based and take considerable time to establish call connection between two parties, VoLTE appears to be a much better option. VoLTE can connect calls up to twice as fast as when using 2G or 3G which means call set-up times are notably reduced.
Better Network Coverage
Weak cellular reception in indoor areas is a major problem for several mobile phone users around the world. Experiencing limited or no network coverage inside homes, offices, shops, etc. easily frustrates users and affects their usage too. VoWiFi eliminates this problem as users can make and receive calls when they are indoors by leveraging their existing WiFi connections.
Prolonged Battery Life
Battery life is a major concern among smartphone users. As VoLTE calls make use of lesser phone battery resources as compared to OTT VoIP apps, users can enjoy longer battery life. In a test performed by Nokia to compare any difference in performance by VoLTE and VoIP apps, it was found that VoLTE used network resources more efficiently which resulted in 40% lesser battery usage.
Multimedia Communications
Another prominent advantage of VoLTE is that it enables video calls in concurrence with voice calling. To put is simply, we can say that VoLTE subscribers cannot only make video calls but can also switch between voice and video simultaneously.
Conclusion
For businesses looking forward to delivering better customer experience, VoLTE and VoWiFi is an optimal choice. There's no doubt to the fact that when customers experience good services, they are more likely to stick with the current provider and even recommend it to others.
To know more about Volte and VoWiFi services, please get in touch with us.
Read More