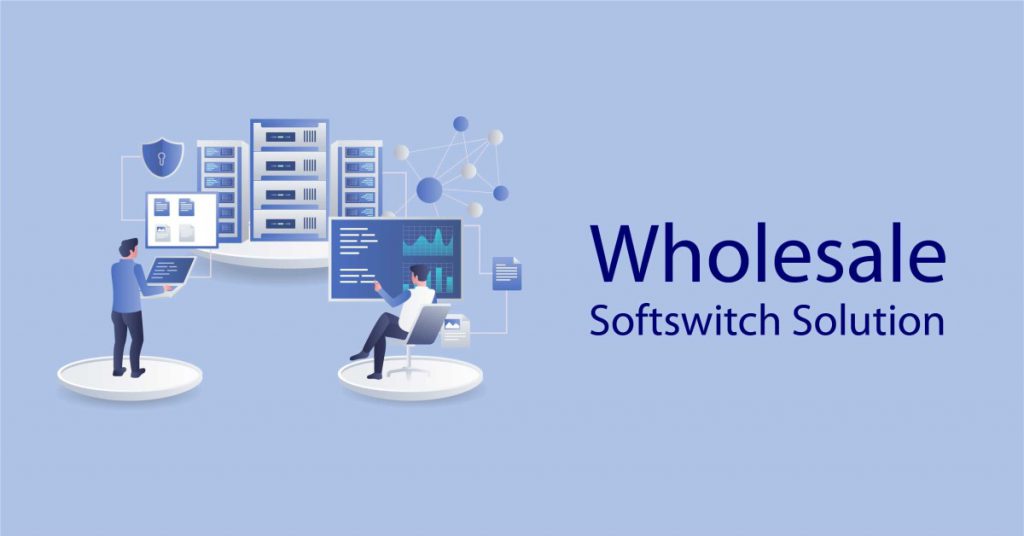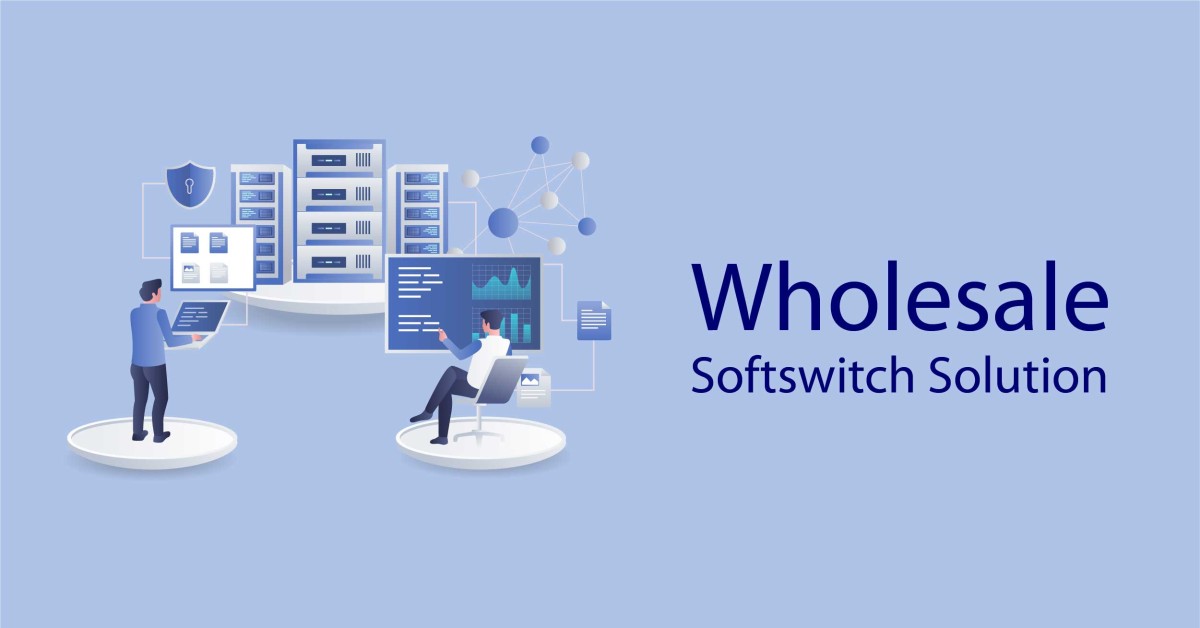 According to a report, the global VoIP market is expected to experience a significant growth during the period 2017 – 2024. It is likely to generate US$ 194.5 Billion revenue towards the end of the year 2024. Due to its continuously evolving landscape and so much innovation happening every single day, adoption and usage of VoIP solutions has become imperative for VoIP businesses. In this post, we will be discussing the wholesale VoIP softswitch solution, its key features and how a business should choose the right softswitch.
What is a Wholesale Softswitch Solution?
A few years back, hardware based class 4 switches were dominating the wholesale VoIP business. But with the cloud technology gaining popularity, software switches started replacing its hardware counterparts. Also known as Wholesale Class 4 Softswitch, it is a solution used by service providers who deal in the wholesale VoIP business model. The basic function of a wholesale softswitch is to allow the transfer of traffic between carriers over long distances. This type of softswitch generally handles routing of large call volumes.
Key Features of Wholesale VoIP Softswitch
Some of the key features supported by a wholesale softswitch are as mentioned below:
Integrated Billing system
A wholesale softswitch without an integrated billing system can cause trouble and mess. Using a separate billing software may arise lots of issues like incompatibility, improper functionality, etc. A wholesale softswitch should have features like real-time billing and multi-currency support.
Efficient Routing
A softswitch capable of implementing different types of routing can generate maximum profits. Least Cost routing (LCR) is quite important as it helps the switch to detect the outbound line that costs the least. Further, Percentage Routing ensures that the softswitch will transmit the call through a route that has the highest percentage and in case it is not available, then it chooses the next highest percentage.
Secure Functioning
SIP Topology hiding is an advantageous feature from a security point of view. It is easy for hackers to get into any SIP network if they get access to IP address data sent into the SIP traffic. Topology hiding prevents outsiders i.e. hackers or attackers from stealing the IP address data and thus secures the network.
Reporting
Generating reports is one key feature that helps in tracking performance of the business and making decisions for its growth. A softswitch that can provide reports for calls including incoming, outgoing, active, and unauthorized, etc. can be very useful for the business. Reports for traffic volume, payment, sales and revenue can also be looked for.
Scalability
The softswitch must be able to support the increasing demand for the number of concurrent calls and call per second support. A softswitch that is not able to fulfil your increasing business requirements can become a roadblock to business's growth.
How to Choose Right Wholesale Softswitch Provider?
Though wholesale VoIP calling is a competitive business, there are endless opportunities as well. If you too are interested in starting business as a wholesale VoIP service provider or looking forward to replace your hardware SBC with the software based SBC, then keep these 3 points in mind:
Features
There's a list of 'must-have' features already mentioned above in this post. It is good to look for these features when searching for a wholesale softswitch, however, avoid too many features as it may add complexity to the working and usability of the softswitch.
Reliability
Keeping in mind the criticality of the wholesale VoIP business, it is important to look for a solution that exhibits dependableness and robustness. Your vendor should have a good reputation in the market with a history of trustable services.
Support
There's no denying the fact that you will need help from the support staff even after your softswitch is working completely fine. Your team may require understanding for certain tasks that can be provided by support engineers. So check for the availability of post-sales support to ensure that you get help instantly whenever required.
Conclusion
There are a lot of different options available for class 4 wholesale softswitch, you just need to choose the one that fits well with your current needs and is able to support future needs of the business. Get in touch with us to know how we can help you with making the right choice for wholesale softswitch.
Read Also