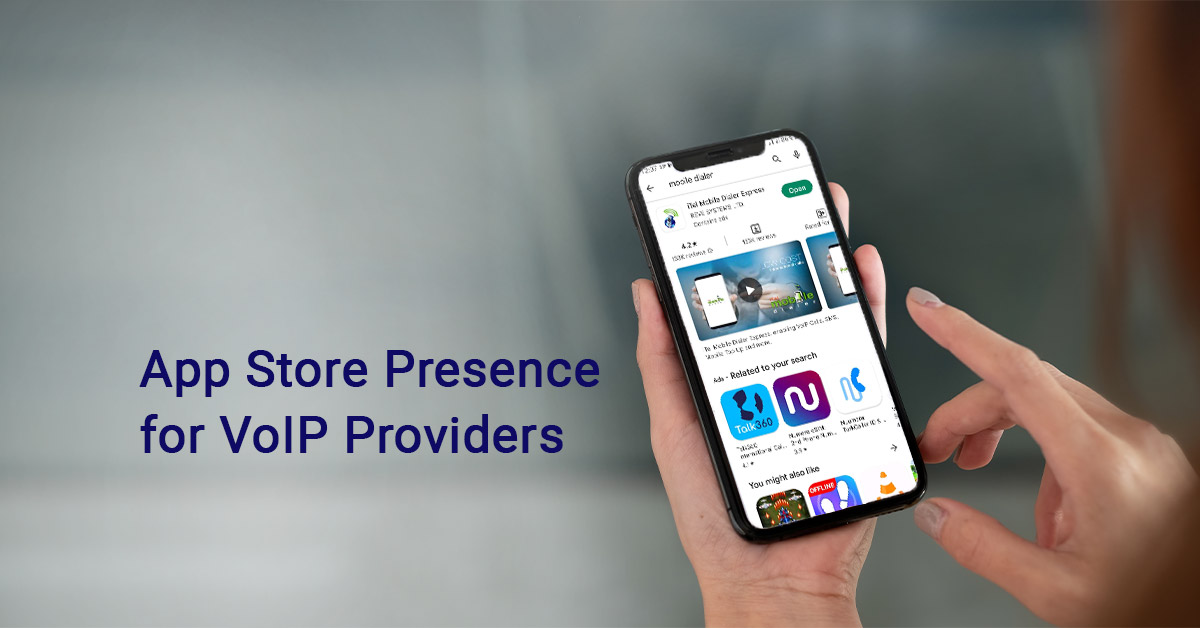 A successful VoIP business relies on the right marketing strategy, which not only helps in making a profit but also enhances brand visibility. Online advertising is one of the most common tactics adopted by VoIP service providers to acquire new customers. However, in the long run, running ads on Google, Yahoo, and other search engines proves to be a costly affair for SMBEs.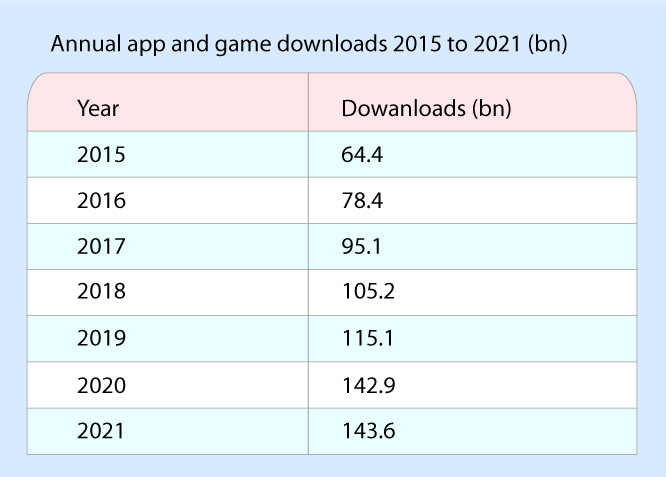 Although these are some of the regular activities, one prime requirement is a 'strong App Store Presence', which is a must for every VoIP service provider. According to a report published by Forrester, a market research company, most app users prefer app stores to search for an app more than any other channel.
Let us take a look at some of the trending statistics of the online app market provided by Statista:
China, India, and the U.S. are the top 3 countries with the highest number of mobile app downloads worldwide from 2019 to 2021. The numbers go like – 98.36 billion, 27 billion, and 2 billion respectively.
It is forecasted that in 2026, consumers are projected to download 143 billion mobile apps from the Google Play Store. This will be up by about 30 percent from 111 billion apps downloaded in 2021.
It is predicted that consumers will amass approximately 38 billion downloads from the Apple App Store in 2026. This will be an increase of about 15 percent compared to 2021.
Mobile apps are projected to generate more than 613 billion U.S. dollars in revenues in 2025.
Benefits of App Store Presence for Your VoIP Business
Customer Engagement
Be it a startup or a well-established large corporation, they know that the app store is the place where users are likely to go to search for products and services. The primary objective of the app store is to direct people towards businesses which makes it a free-of-cost way to engage more customers and increase clientele.
Increases Brand Awareness
Today, a mobile app is an essential attribute of a company's image. It greatly contributes to the audience's attitude towards a brand. A well-designed app present on the app store is certainly going to catch the attention of the customers in a fast manner. The app store provides a favorable ground for app promotion.
Valuable Analytics

The analytics provided by the app store are extremely useful for businesses. By providing numbers for important parameters like downloads, updates, ranking, reviews, etc., these analytics offer useful insights into business performance. Thus, businesses get the opportunity to study and understand user behavior and interests. Accordingly, they can plan and implement their marketing strategies for maximum sales.
Global Visibility
The app store offers a great way to go beyond your domestic market. Having your app on the platform simply means that your offerings are visible and accessible to millions of customers from other regions. So without any extra investment, your business targets more demographics around the world and generates more sales and revenue.
How to Gain Maximum Benefit from App Store Presence?
As a VoIP business, certainly you wish to earn more than your VoIP competitors. This is where App Store Optimization comes into the picture. App Store Optimization (ASO) is the process of improving the visibility of your business app in the app stores. The ultimate goal is to increase app conversion rates and get more downloads. Two major app stores are App Store for iOS and Google Play Store for Android apps.
The Right App Store Optimization Strategy
Although App Store Presence increases the possibility of being exposed to millions of visitors, the right App Store Optimization strategy is the key mantra. Without the right tactics, the visibility of your apps is bound to suffer.
Content is the King
Apps uploaded in the app stores must have detailed descriptions about their features, which facilitates the users to get complete knowledge before downloading. Most users prefer to understand the features before moving ahead and downloading the applications. Some points to consider are:
Use Relevant Keywords
Optimize Title and Description
App Screenshots
Your apps in the stores must be supported by screenshots, which clearly communicate with the audience regarding the functionalities. Images are always better than running text.
Add Videos
According to Wyzowl's State of Video Marketing Survey, "68% of people say they'd like to learn about a new product or service by watching a short video." This indicates that the presence of videos on your app page increases the chances of downloads. With each increase, the ranking of your business app on the app store also increases.
Review Ratings
Reviews & ratings are the best ways to develop customer trust. If your apps are supported by positive reviews and ratings, then definitely there are more chances for users to be convinced regarding the quality. Reviews and ratings also enhance the ranking of the apps in the app stores.
Drive Traffic
61% of marketers say growing SEO and organic presence on their websites is their top inbound marketing priority (HubSpot). Having a website that holds information about your app can help drive traffic to your app store page. Make sure your website is SEO optimized as it increases its visibility across the audience.
Final Thoughts
With over 6.3 billion smartphone users across the world, App usage is thriving at a steady rate, without any signs of slowing down in the foreseeable future. Being a VoIP service provider, your prime concern would be to enhance your brand visibility, and app store presence contributes towards the same.
For a free demo please fill out the form below:
Read Also
Note – This post was updated with latest information on 14th July 2022.