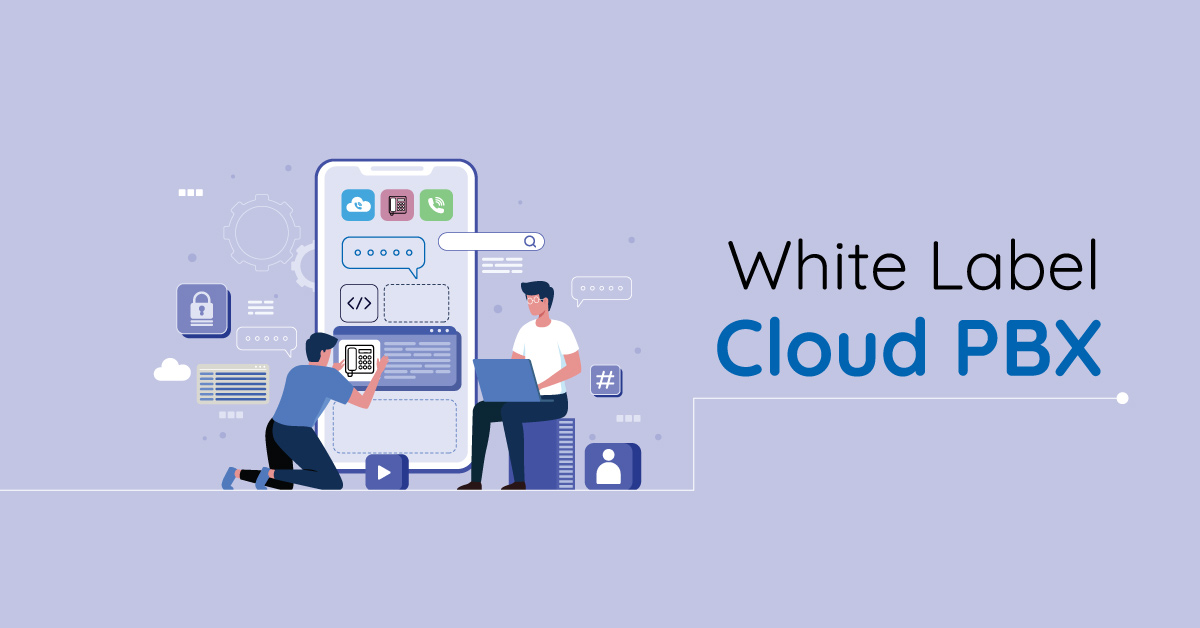 Transition to VoIP started two decades back, but many businesses are still in the process of making this shift. This means service providers in the VoIP Industry have the opportunity to help businesses in making this shift. Considering that there are around 400 million small sized businesses worldwide, service providers can generate significant revenue streams.
Understanding IP Communication
In order to start as a hosted PBX service provider, it is important to understand the overall IP communication landscape:
VoIP Business Lines
Traditional Communication practices are still hard to break for many businesses. A very simple solution for such cases is the use of analog telephone systems which use VoIP transport with multi-line phone services for inbound and outbound calls. Such systems offer features like call screening, call forwarding, shared voicemail, etc. While there are no advanced features, these are best suitable for businesses with simple needs.
SIP Trunking
Another option is to go for SIP Trunking in which IP based PSTN Connectivity is provided for PBX at customer's premise. The management and maintenance of handsets is done by the customer while the service provider is responsible for providing phone numbers, minutes and IP based connectivity which is quite reasonable. .
Cloud based PBX
Hosted PBX or also known as cloud PBX is one of the most popular solutions that makes use of PBX functionality by taking it to the cloud and offers a full-fledged communication solution. What makes it outshine other services is that there is no on-premise hardware. For startups and small sized businesses, a hosted PBX is just the right solution as it works well for multiple office locations, remote or mobile employees and teleworkers.
Unified Communications
UCaaS- Unified communications as a service is gaining momentum as it works on a cloud-delivered model and supports various communication functions including instant messaging, enterprise telephony, audio/video conferencing, etc.
As a service provider, you may provide all these service options to your customers. However, Hosted PBX appears to be one of the most flexible and surging markets. Two major reasons behind this are that it gets fit into companies of all sizes and works for various industry verticals.
Why you should go for White Label Cloud PBX?
If you are a service provider looking forward for more revenue opportunities, than hosted PBX could just be the right choice. Let us further discuss the opportunities for service providers in the hosted PBX market and how can one get there easily.
Since in hosted PBX solutions, there are no hardware installations or equipment required, all you need to get started is Software, which you can buy to build the network or can use cloud-sourced as well. In this post, we will highlight the benefits of opting for cloud-sourced white-label hosted PBX solutions over the traditional approach.
Minimal Investment
Can you imagine the substantial amount of investment it would need to build and maintain your network in order to deliver hosted PBX services to your customers? The price for the software and equipment to offer services would eat a major chunk of your financial resources. In such a situation, partnering with a PBX host, or simply opting for White label cloud PBX services seems to be a better choice. Since the host will be responsible for hosting and maintaining the PBX equipment, all you need to do is pay a monthly subscription fee.
Scale as you go Up and Down
This simply saves you from the overhead costs of features that you don't need and you pay only for what you use. Also, this proves to be an efficient way to scale up and down as your business grows and shrinks time to time. This is an absolute benefit for a business as the saved funds can be directed towards business growth metrics.
More Ownership
The best part of opting for white label cloud PBX solution is that you have complete ownership over the product, your relationship with the customers and the profit that you generate from both. Since the product is white labeled with your brand and theme, it represent the face of your business.
Better Reliability
To become a reliable service provider, you need to ensure providing a resilient service to your customers. In case you host the PBX yourself, there are high chances of failure whenever there's a disaster such as floods or even if there's a power outage. Certainly, you cannot afford to put your customers' service down which is why a cloud based phone system gives you more power. As the productivity and workflow of your clients won't get hamper, this surely adds to your business's reputation and thus growth.
Quick Time to Market
Besides the huge investment required when you choose to provide your own PBX service, there's an extensive investment of time and human resources too. It's a full-fledged project that would take months for its execution along with enormous dedication. However, with a white label cloud PBX service, you can save all this time and effort and channel it towards important areas like sales.
More Flexibility
White label cloud PBX services can grow with your business as you add more clients and users. When you partner with a cloud provider, they can add or remove accounts for you almost immediately, and the same holds true for your clients, as well. Users can be added as needed to instantly reflect changes in their business.
Without doubt, having business in white label cloud PBX services is an absolutely new revenue stream and delivers assured results with minimum investment. Also, as everything runs and delivers via cloud, you as a business can start offering this service quite quickly. It's an opportunity which one should grab to reap the golden rewards. If you want to learn more about launching a hosted PBX and cloud communication services, then you can get in touch with our support team. We will be happy to answer all your questions.