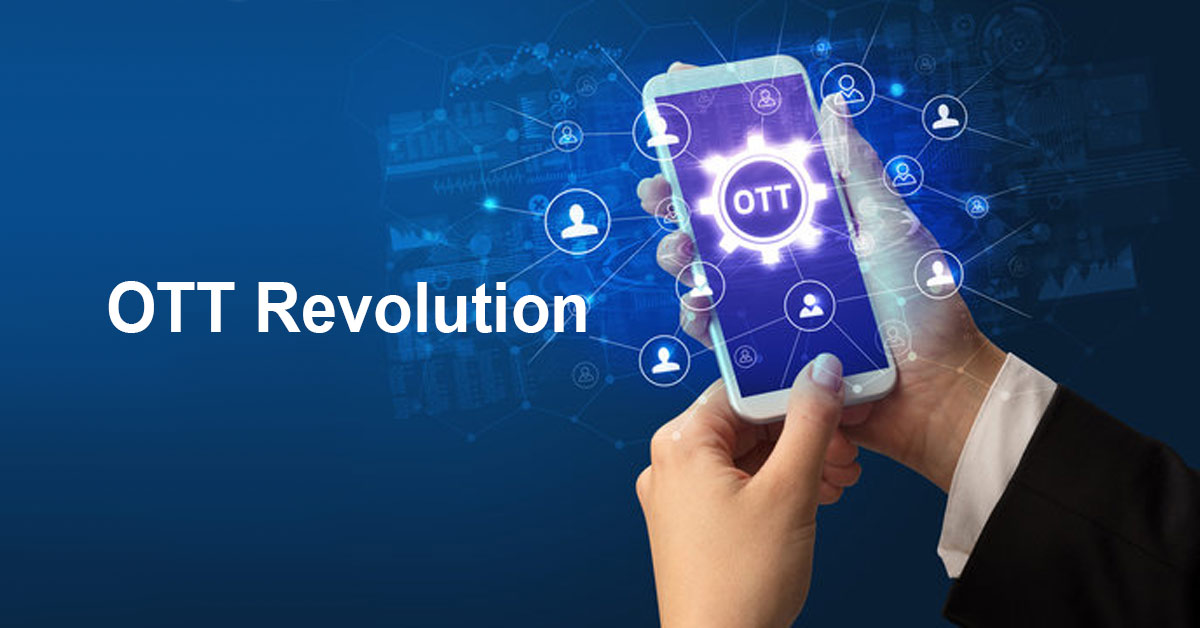 Accept it or not, living in the digital age comes with ease of access and convenience when it is to communication. There's an abundance of tools and technologies at our disposal that allow us to connect with others through text, video, or audio. Through this post, we would like to appreciate today's communication technology by looking back at the evolution of communication.
Evolution of Communication: From Letters to OTT
Communication is the foundation of all human relationships. One way or the other, people try to connect with each other from the time of their very existence. Did you know the special way through which ancient Egyptians and Sumerians used to send messages to each other? It was by writing their messages on clay tablets! 
Fast forward to medieval times, handwritten letters became a popular way to send messages. But it still took days and even weeks for the letter to reach and an equal amount of time to receive a reply. No wonder some letters happen to go missing while moving from one place to another.  
It was when in the 18th century, the telegraph appeared to be an astounding invention because it revolutionized the way communication was done. The time to communicate was reduced to a few minutes when the sender and receiver could be connected through a line. Through this, real-time communication using messages was happening for the first time. 
Then came the invention of the telephone system in the 20th century. It brought drastic developments in communication technology. So now people could actually talk with each other in real-time, no matter their geographical location. Simply amazing it would be! Soon, the invention of the radio and television also took place!
Talking about the 21st century, people had ample resources to communicate with each other. They could share images and other media without bothering about the size of the media. From computers to mobile to the internet, sending and receiving messages could happen within the blink of an eye. While all this happened, the emergence of social media further eased the whole game of communication. And how can we not mention the advent of OTT? Over-the-Top services made several things possible which were hard to be imagined. 
How OTT Technology Revolutionized the Communication Landscape?
We have come a long way since ancient times, and communication technology has evolved dramatically. From hand-written letters to OTT services, we now have a wide array of tools and technology at our fingertips with which to send messages and share our thoughts with the world. The global OTT communication market size was valued at USD 53.21 billion in 2020 and is expected to grow at a CAGR of 21.1% from 2021 to 2028. (Source: Grand View Research)
The Emergence of Video Calling Facility
From phone calls, today we are moving towards video calls – thanks to the phenomenal OTT technology. Some of the eminent platforms including Zoom and Skype have made face-to-face interactions possible over any internet-connected device. Both the personal and professional communication segments have benefitted significantly from this advancement.
Now we have some statistics about the advent of OTT that will blow your mind!
Did you know that "WhatsApp is the world's most popular

OTT messaging platform

, with over 2 billion active users."

Skype, another prominent instant messaging app, is predicted to have 2.27 billion users by 2024.

There are 1.3 billion users who are active on Facebook Messenger (year 2021).
These statistics demonstrate widespread usage and growing popularity of OTT communications platforms, as people are increasingly leaning towards Internet-based services to communicate. 
Multiple Channels for Information Sharing
Another way OTT has changed daily communication is by providing new and innovative methods for sharing information. Social media platforms like Twitter, Facebook, and Instagram allow users to share their thoughts, experiences, and ideas with a global audience in real time. Meanwhile, instant messaging apps or OTT chat apps like WhatsApp, Telegram, and iMessage have made it possible to communicate with friends and family in a more personal and direct way.
Eliminating Time and Geographical Limitations
OTT platforms also made it easier to stay connected when you are out and about. With the option of getting online anywhere, people are now able to connect with each other regardless of their location. Whether checking in with family members while on long travels or staying connected to colleagues when working from home, OTT platforms make communicating from anywhere, anytime.
Last Words
In conclusion, OTT platforms have made connecting to people around the world easier, more accessible, and more affordable. Whether it is via video calls, instant messaging, or social media, OTT has transformed how we connect with each other, and this trend is only likely to continue going forward.

Read Also